Hi Everyone,
There is way too much misinformation about food out there.
Those with influence give the impression that one-size-fits-all when it comes to food and making choices. Not so!
Hear them shouting: "Cut out salt. Cut out sugar. Only use Extra Virgin Olive Oil. Don't eat flour. Stop eating salt fish. Do away with cheese!" I could carry on with an inexhaustible list.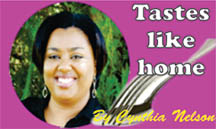 Too often, in an effort to make good choices and healthy options, we are taken from one extreme to another. It becomes so frustrating and so much noise in our heads that we do 1 of 2 things. Drink the proverbial Kool aid or become so fed up and say: "You see me, I gine eat an drink wah-ever I want. Is only one time I gah fuh dead!"
At the risk of repeating myself, remember when sugar, avocado, milk, coconut oil and eggs were the pariah-foods? Now look, people want pure cane sugar, they can't get enough coconut oil, the multi-million dollar campaign to get people to drink milk makes me laugh and the avocado that people are even breading and frying is the new fad-food. And eggs, oh, breakfast would not be complete without them. If I sound a little miffed it is because I am tired of the misinformation people are continuing to digest.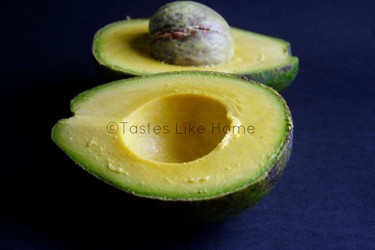 I swear, the marketing of food products is criminal.
"Don't eat salt, instead buy and eat our sea salt."
"Don't eat sugar, instead, buy our (fill in the blank) alternative sweetener."
"Don't use regular oil, buy our Extra-virgin Olive Oil."
"Don't eat butter, buy our (fill in the blank) that looks and tastes just like butter and it's spreadable right out of the refrigerator!"
"Don't drink plain water, it's so ordinary, buy our flavoured water that comes in 5 different flavours, one to suit each member of your family!"
And so it goes on.
Look, there are certain facts that we cannot escape. There is an increasing rate of non-communicable diseases among various populations in the Caribbean and many of them are diet-related. And it is something that we need to take control of and manage on a micro and a macro level.
There are numerous factors that have to be considered when we are advising people about what to eat and what not to eat. We cannot keep going about making carte blanche pronouncements. Chief among those factors for consideration are:
Individual nutritional needs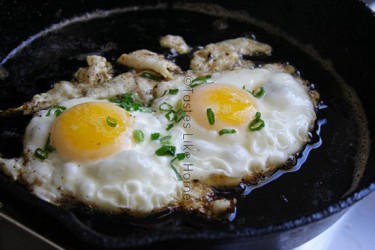 People's lifestyle at home, work, school and play
The various developmental stages of people
A person's resources (money)
So when people come telling you to stop eating this or that or to do this instead of that, don't just accept it at face value. You owe it to yourself to investigate, to be informed so that you can make informed choices. Yes, we have to make changes and some of us more than others.
At the risk of being one of the same type of people I am complaining about, here are some suggestions.
Learn to read food labels. Anything you can't pronounce on the list of ingredients should be cause for alarm.
Eat a variety of foods.
Control your portion sizes.
Drink a lot of water (plain water)
Spend less time shopping in supermarkets and more time shopping at fresh markets.
Cook at home, often.
Make time to relax and de-stress. A lot of people take this for granted but stress is a significant contributor to things like hypertension.
Incorporate some type of physical activity into your routine at least 3 times a week.
When it comes to the two bugbears that the diet pundits get all het-up about – sugar and salt – take the time to understand and know where these ingredients are in your food. You physically see them on your countertop or in your pantry and I know that you know how to sensibly use them when you are cooking. That is why I say, cook at home, often, because you will know exactly what is going in to your food. The sugar and salt that "get us" are often hidden. They are hidden in many of the packaged and processed foods that we buy.
Let me give you an example. A good friend of mine living in the States who is very careful about what she buys and eats, complained to me that there is a lot of sodium in the skinless, boneless chicken breasts she buys and she doesn't understand why because she does not add a lot of salt to it when cooking. What I had to explain to her is that depending on where she was purchasing the chicken from, the meat would have been dipped in a brine solution to make it "juicy" when cooked. The processors removed the skin – which would have provided protection from the meat drying out while cooking and the bone that would have helped keep in the moisture, therefore, they needed to put back something so that when the meat is cooked, it is not tough and dry. Added to that, they had to charge you more money for removing the skin and bone.
I'm getting off my soapbox now.
Cynthia
Cynthia@tasteslikehome.org
www.tasteslikehome.org
Comments

Hi Everyone, Several years ago while standing in the cashier line at one of the supermarkets here in Barbados, a man (tourist) standing immediately behind me pointed to the small tray I had just put on the cash belt and asked what it was.

Hi Everyone, What's Cooking is a series in which I answer questions and share advice about food and cooking that you may have but are too shy to ask.

Hi Everyone, Have you had your fill of mangoes yet? Me? Almost. Next week I am going in to preservation mode – pureeing the pulp and freezing in half cup portions for use later in the year.

Hi Everyone, This is the third and final part of our heat series on hot peppers.

Hi Everyone, This week, we continue our heat series featuring hot peppers currently in season.