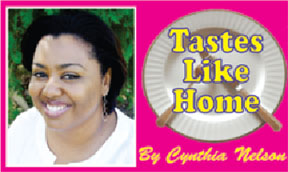 Hi Everyone,
As I reviewed and reflected on the Tastes Like Home columns of 2014, there were certain editions that stood out for me. In making a list of those columns I realized that there was a thread running through all of them – one of discovery and patience. Here is how.
It all started in January with an End of Season Jam – Sorrel. Up until that time, I had only ever enjoyed sorrel as a non-alcoholic drink. While I had seen the jam on shelves at a number of supermarkets, I was never inclined to buy it. However, in January, weeks after the Christmas holidays, sorrel was plentiful and selling at a reasonable price, I couldn't resist.
While most jam is simply a matter of cutting up the fruit and cooking it with spices and sugar, sorrel jam required a bit of extra work, hence the patience. There are 3 cooking stages to making the jam – first to cook the seeds in order to get the pectin needed for the jam to set. Secondly, the sorrel flowers have to be cooked until softened. Thirdly, after draining and measuring the cooked sorrel, it must be pureed and then be added back to the pot along with the spices to cook until it turns to jam. It took an entire afternoon from start – removing the seeds – to finish to make the jam.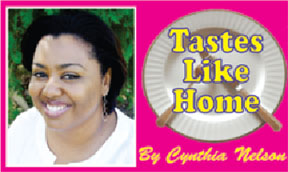 The jam turned out to be delicious but also interesting, which leads me to the discovery. Due to the high acidity of the sorrel, the sorrel jam still retains some of its tartness, which makes it ideal to pair with other ingredients and condiments for use as a savoury sauce or dip. This year (Christmas 2014), I turned the jam into a spicy glaze by mixing it with achar. The glaze complimented the ham very well and worked as a condiment on the side when served with the ham and other roast meats.
In February, after a couple of years of trying to get cornbread the way I like it – sweet and buttery, I mustered my enthusiasm and patience to have another go at it. What I discovered did not exactly shock me but it made me feel naughty. Man the recipe called for a lot of sugar… but the cornbread tasted so good!
Thinking that I would make up for the sugar overload in the cornbread, I was elated when I came across a recipe in March for butter-less scones. Great I thought – I could have my scones with a lot less guilt. While the butter-less scones were okay, they just did not cut it for me. I need butter to be in my scones. So much for evening things out.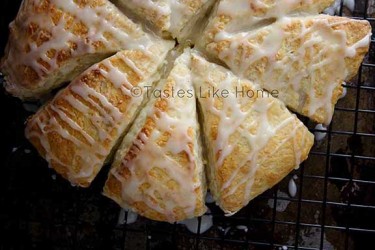 Always on the lookout for recipes that use familiar ingredients, I was excited when I saw a dish on television that featured tripe in the style of Rome – Trippa alla Romana. TAR, as I like to call it, is simply tripe cooked in a stew of tomatoes and fresh herbs. A pressure cooker shortens the cooking time for the tripe but still, the stew takes time as it needs to cook slowly so that the flavours can meld and be absorbed in the tripe. This dish was truly a taste discovery. The stew was sweet rather than tart from all the tomatoes and the tripe, so tender. Eating Trippa alla Romana with buttered noodles and garlic bread was a pleasure. Can't wait to make this again.
When I get obsessed with something, well, you know, you've been reading me long enough. Using coconut oil to make pastries, cakes and scones was a revelation! Chilled until hard like butter, I switched out the butter in a number of recipes and used the hardened coconut oil. With everything I made, the crumb was uniform, moist, tender and full coconut flavour. I'm looking forward to baking more with coconut oil.
I do not know what gets into me to try certain recipes, particularly ones that take a long time to prepare. Brasilian Acarajé truly tested my patience. Acarajé is a black-eye pea fritter that is sold as a street food in Brasil. It has its origins in various parts of Africa. Acarajé dictates that the outer skin that contains the black-eye itself should be removed so that you have the pure cream-coloured bean to work with. I sat down for 4 straight hours removing the skins off the rehydrated black-eye peas. Who does that? Sure the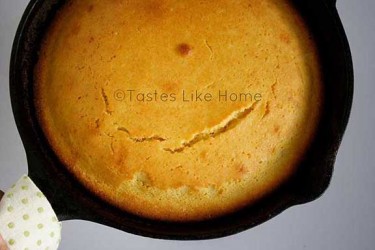 results were great but goodness, 4 hours? There must be a faster way to make Acarajé.
The discovery about Acarajé is that the beans take on a very different texture when pureed and cooked. Pureed they become a little foamy and increase in volume. When cooking you'd think the batter would fall apart but it stays together and makes a hearty fritter.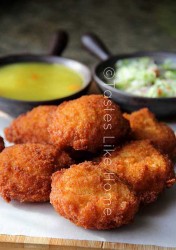 Using mashed sweet potatoes to make breads and rolls, particularly whole wheat bread was a nice surprise. I kept making bread every week just so that I could marvel at the texture of the breads and rolls.
The highlight of the year for Tastes Like Home is most definitely the meeting up of the Food-ins in Fort Lauderdale. It was good to finally put names to some faces. The friendship and fellowship that has grown out of that meeting cannot be measured or compared.
Isn't it amazing, the things that food can teach us about life? This year, for me, it was about discovery, patience and friendship. What about you?
Do enjoy what's left of 2014 and God willing, we'll chat again in 2015.
Happy New Year!
Cynthia
Around the Web