Bartica may have come to be known as the gateway to Guyana's gold-rich interior but these days, like the prevailing gold price, its fortunes are declining and no one is prepared to take a serious bet on where the decline would end.
When Stabroek Business visited Bartica late last year the price of gold was already in the throes of its present decline but the presence of some of the country's major commercial banks and business enterprises as a Bartica Expo suggested that the community might still have held out hope that it would see off the worst of the gold crisis. More than that, there was evidence that a few of the township's dozen-odd hotels were sprucing up whilst at least one businessman who had done well in the gold-mining industry was embarking on a multi-million dollar investment in the tourism sector. The façade of diversification, however, has failed to mask the reality of Bartica's dependence on gold mining and this week, Anthony Murray, Vice President of the Bartica Chamber of Commerce and Industry was conceding that the fall in gold prices had hit the community hard.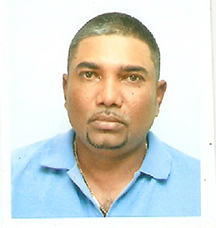 "We have been, over many years, solely dependent on the mining industry. This has to change. We have to direct our attention to other income-earning sectors," Murray told Stabroek Business in an interview earlier this week.
The problem is that for Bartica the options are few for those residents who have long begun to make the trek back from the interior. There are no jobs in the numbers that can absorb those Barticians who, for the time being at least, appear to have given up on gold.
These days, Bartica would appear to be looking to the Parika/Goshen road, which must pass through Bartica to provide quicker access to interior mining communities. Murray envisages that the attendant infrastructural development would create jobs and perhaps even provide new investment opportunities for people in the community.
According to Murray, the reopening of the highly anticipated project would not only create economic opportunities in Region Seven but would also impact favourably on Regions Eight and Nine. "That would open significant business opportunities in mining as much as in other sectors." The Chamber, Murray says, is pushing for the advancement of the project which, for the moment at least, appears to be enveloped in a fog of uncertainty.
For the time being at least Bartica would appear to have little option but to 'wait and see.' The township would appear to have buckled down to compulsory austerity measures which reportedly includes somewhat greater evidence of subsistence farming. Still, Murray appears to be of the view that Bartica is loathe to go back to the lean times before gold prices brought its transformation; and if the bubble was bound to burst at some time it would seem that Bartica simply did not see it coming when it did.
Around the Web