The Ministry of Labour, Human Services and Social Security (MOLHSS) is still to complete reports on four private sector workplace accidents that occurred in various parts of the country between December last year and February, a circumstance which a safety and health consultant has told this newspaper is "unacceptable in the circumstances."
"Of course there are cases in which these investigations can be drawn out on account of some of the specialized interventions that are required but in the cases of the recent accidents to which you are referring there is really no reason why we ought not to have at least some preliminary reports in by now," Workplace Safety Solutions Specialist Dale Beresford has told Stabroek Business.
Asked to provide an estimation of the length of time that it ought to have taken for investigative work by the ministry to yield a preliminary report, Beresford responded, "Three weeks, tops."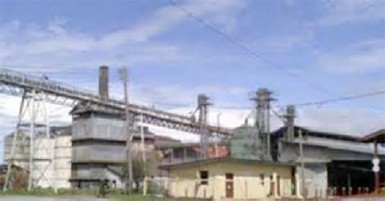 The four recent workplace accidents on which Ministry of Labour reports are still being awaited include two on the Essequibo Coast: the December 3, 2014 Readymix accident and the February 5, 2015 Caricom Rice Mills incident which resulted in loss of life. The other two case are: the January 30 explosion at the Bauxite Company Guyana Inc (BCGI) during which a company electrician sustained serious burns and the February 5 incident involving a truck owned by the sanitation company Pooran Bros which resulted in a worker losing a leg.
Stabroek Business learnt early yesterday that a preliminary report on the Caricom Rice Mills incident might have been completed though the contents of the report were not made known to this newspaper. Chief Labour Occupational Safety And Health Officer Charles Ogle was unavailable and no one else was available who could speak on the matter.
But Beresford said "It could be a matter of serious concern that the ministry has not been able to come up with these reports up to this time." He said that while there were cases in which accident reports required specialist intervention and were therefore time-consuming, delays in concluding investigations meant that there was the risk of accident locations being contaminated, a circumstance that could lead to the investigation being compromised. "Of course, the longer it takes to complete an accident investigation the greater the likelihood that the memories of key witnesses might fade and that too might impact on the effectiveness of the investigation."
Beresford said that while he could not say for sure, it was not beyond the realm of possibility that workplace reports on some or all of the accidents might have been forwarded to the ministry late. "The regulations dictate that in cases of serious injury reports should be made within 72 hours and that cases of fatality should be reported immediately. Frankly, this regulation is not always complied with. I am aware, for example, that there have been cases in which the ministry has learnt of workplace accidents through the media. In fact, another area of concern has to do with what is a high level of non-reporting of accidents."
And according to the safety specialist delays in completing investigations into workplace accidents, particularly in cases of deaths and serious injuries often "extend the hardships" suffered by family and relatives. "There is the problem of families in need rushing into accepting sums of money as support and compensation without really understanding what they are getting into. Compensation is attached to the outcomes of investigations into workplace accidents and is based on liability. That is not an arbitrary determination that ought to be made by an employer." Beresford said while he understood that some situations give rise to urgent need for money victims' families would be well advised to seek expert advice before entering into any "settlement arrangement."
Meanwhile, Beresford said that what often appears to be an absence of any real protection under the law gives rise to the need to explore other approaches to protecting workers on the job. "I believe that in high-risk job situations more local companies should give serious consideration to providing insurance for their employees. What this could do is to set a benchmark for compensation in cases of serious injury or death on work sites. Some local companies provide insurance but that is literally a few," he added.
According to Beresford the seeming lack of urgency in expediting the official investigations into the recent accidents is "no more than a reflection of a wider indifference to safety and healthy. There is need for training but one is not sure that there are budgets for training. UG, for example, has no money for OSH. "
Beresford also took the MOHSS to task over what he described as "a lack of systematic inspection of workplaces for compliance with safety records and laws, potential hazards and unsafe workplaces." Noting that "only about 5 per cent of workplaces have OSH policies Beresford said "the indifference to the rules relates directly to the inability of the Ministry to enforce them effectively."
Beresford said that with Occupational Safety and Health month (April) approaching "one is reminded that we have not really gone forward as far as international safety and health standards are concerned. Our Safety and Health Act was the most modern in the region when it was promulgated in 1997. Over time, Jamaica, Trinidad and Barbados have all moved ahead of us in terms of standards. That suggests that we have been comfortable with just putting a document out there. There has been no real changes in the modus operandi at workplaces nor has there been any additional official pressure on workplaces to comply with the law," Beresford added.
Around the Web