For Lianne Fernandes-Sears this year's seventh annual Wedding Expo staged by the Roraima Group of Companies at its Duke Lodge Hotel in Kingston provided just the opportunity she was seeking to broaden the client base of an enterprise which, for the last five years, has been seeking to break into the mainstream market in what has become a highly competitive industry.
Marketing challenges are not uncommon to emerging businesses in Guyana. The most important of these are those associated with financing marketing initiatives that can rapidly expand client bases.
When Stabroek Business spoke with the organizers of the Wedding Expo just over a week ago, they had said that the event would focus on attracting small businesses that were seeking to grow markets for specialized services in some of food and beverage and entertainment sub-sectors.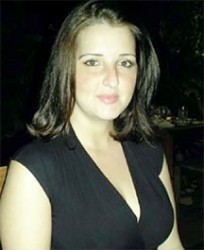 In the case of Fernandes-Sears, the trip to the Wedding Expo appears to have paid off. By the end of the event she had received a number of requests for quotations, at least some of which, she hopes, will transform into actual business. Insofar as she is concerned Wedding Expo has set her another challenge.
These past five years, patronage for Lianne's Cakes, situated at 59 Third Avenue Subryanville, has been limited mostly the proprietor's circle of relatives and friends. In the meantime her marketing efforts have been confined mostly to the social media and to the recommendations from which she has benefited.
Driven by a sense of confidence in the quality of her work, Fernandes-Sears says that her goal is to offer "the best cakes and pastries" for important event such as weddings, birthdays, anniversaries and routine get-togethers. She may have once had a desire to be a teacher but after working and learning for two years at the Dairy Queen Cake Decorating in Canada she was persuaded that she had found her real passion. Upon returning to Guyana five years ago she was clear in her mind that she wanted to start her own business.
Even without any institutionalized training in the art of cake-making her work speaks for itself. Its quality is driven mostly by a passion for the creative art of cake-making, a disposition which she says goes back to her childhood. Her artistic ideas are culled from books and magazines and from the internet. Frequently, she produces creations based on her own designs, "never two of the same," she says. And while she believes that her own natural talents have gotten her work a fair measure of attention she still has plans to acquire formal training.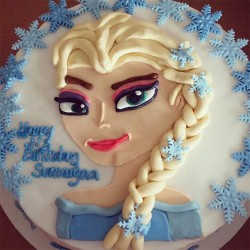 Lianne's Cakes has grown beyond the $100,000 investment which its owner made in its establishment on 2010 though she is keeping both feet on the ground. Expansion, she says, is an ambition though she is yet to place a time frame on it. Investment capital is a challenge and growth depends on building a secure client base. Setting aside rental and employment costs there are the costs associated with importing equipment. Ingredients too are costly.
The range of products offered by Lianne's Cakes includes pastries, cupcakes, dessert pies, cheesecakes and brownies. She also offers a range of 'picture cakes' fashioned from cartoon images for special occasions.
Wet weather, she says, in an enemy of the industry. When it rains the icing on cakes is affected. That, however, does not deter Lianne. She may not yet have arrived at that take-off point for which she is aiming but the recently concluded Wedding Expo has encouraged her and she is energized by the fact that there are goals out there to be aimed at.
Comments

The refusal by the Trinidad and Tobago food safety authorities to allow a shipment of coconut water from Guyana to be sold there on the grounds that it does not meet the requisite safety standard could engage the two CARICOM countries at government-to-government level even as the Government Analyst & Food & Drug Department (GAFDD) insists that tests carried out on the product here have given the coconut water a clean bill of Health.

Chief Executive Officer of the Small Business Bureau (SBB) Dr. Lowell Porter is backing the potential of the agency to give a significant boost to the growth of a vibrant small business culture in Guyana, its challenges and limitations, up to this time notwithstanding.

As the local scrap metal industry awaits the 'green light' from government to resume the trade, Secretary of the Metal Dealers Association, Michael Benjamin  has told Stabroek Business in an exclusive interview that the feeling had surfaced in sections of the industry that there were people who simply wanted the business to go away.

Some measure of practical relief would have been brought to the laid off sugar workers, victims of the meltdown of the once all-powerful sugar industry though it is clear that the travails of both the government and the hapless former GuySuCo employees and their families are far from at an end.

The provision of the Small Business Act of 2004 allowing for the allocation of 20% of government contracts to small businesses will be fully implemented by the end of the first quarter of 2017 though a pilot initiative designed to test the initiative will be rolled out by month end, Chief Executive Officer of the Small Business Bureau, Dr.