Even as reports surfaced on Wednesday that Minister of Governance Raphael Trotman had ordered that embattled Commissioner of the Guyana Geology & Mines Commission (GGMC) Rickford Vieira proceed on leave, sources intimate with the country's mining industry have told Stabroek Business that the circumstances surrounding persistent rumours that Vieira might eventually be dismissed are "neither straightforward nor uncomplicated."
On Thursday, one of the sources told this newspaper that the unfolding events that appear to be leading to Vieira's likely demise are rooted in a "private war" between GGMC functionaries and officials of the Commission's Board, the life of which expires in a matter of weeks.
On Wednesday Stabroek News reported that Vieira and three other GGMC officials were facing dismissal arising out of what board Chairman Clinton Williams was quoted as saying were "a number of enquiries." However, this newspaper's source said that there are differences between Williams and Vieira and that, moreover, the GGMC Board Chairman's tenure might itself be uncertain after the end of the month.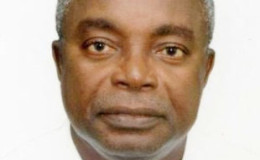 This newspaper understands that the increasingly influential Guyana Gold & Diamond Miners Association (GGDMA) continues to set its face against the manner in which Vieira's possible removal as GGMC Commissioner is unfolding. The Association has been consistently critical of an Inception Report on the GGMC prepared by a team headed by Dr. Grantley Walrond which, among other things, heavily criticises aspects of the running of the GGMC under Vieira.
The position of the GGDMA, this newspaper understands is that while it has no difficulty in countenancing an inquiry into the GGMC, issues of sanction cannot arise in circumstances where the targeted individuals do not have an opportunity to defend themselves.
Stabroek Business has seen a copy of a letter to Trotman dated November 26 under the pen of GGDMA President Terrence Adams objecting to the Inception Report on the grounds of what it says was 'obvious bias," departure from its agreed Terms of Reference and "a perception that this was more a report on personalities rather than the structure of GGMC.   In his letter to Trotman, Adams said that his communication was being sent to the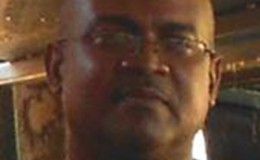 Minister after the Association had been informed that the Board of Directors of the GGMC was about to submit to him "recommendations" based on the (Inception) report.
In his letter, Adams told the Minister that while the GGDMA supports "an impartial and professional review of the GGMC" it favoured "a presidential Commission of Inquiry…as was done for the sugar industry, public servants etc.
Around the Web