Guyana's halting efforts to create a viable and sustainable tourism sector over the years are more likely than not to continue to fall short of its goals unless government makes a decisive commitment to investing in the global marketing of the country.
"The bottom line is that our tourism product is in trouble," Chief Executive Officer of Roraima Airways Captain Gerry Gouveia told Stabroek Business in an exclusive interview earlier this week. "Lip service cannot hide the reality that the sector is really going nowhere," Gouveia said. And while the businessman whose tourism-driven clutch of companies includes the popular Arrow Point Resort believes that the country is now fortunate to have a Tourism Minister, "who understands the industry," he insists that if the sector is to be turned around government will have to come up with a marketing programme and financing in the order of between US$5 million to US$10 million annually for its implementation.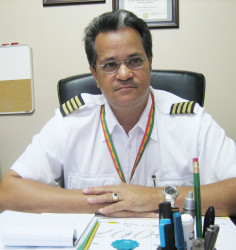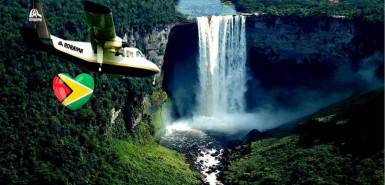 "The figures speak for themselves," he said. "Our resorts enjoy an occupancy rate of no more than 5 to 10 per cent while our hotel occupancy rate hovers around 30 to 60 per cent at best. Visitor arrivals are stuck at between 150,000 and 200,000 annually. It may move up or down from one year to the next, but bona fide tourists number no more than 10,000 annually. We need to add at least an additional 200,000 to that. The numbers for Barbados are around 1 million annually."
And according to Gouveia, government has been merely echoing what is being said elsewhere about the value of tourism. "We talk ecotourism but we practice echo tourism," Gouveia said.
The Roraima boss said, however, that while the sector continued to feel the effects of essentially "marking time" the situation did not amount to doom and gloom. "Apart from the fact that the numbers indicate the flights heading our way for Christmas are all filled I believe that the domestic and international publicity associated with the 50th anniversary of the country's independence might create a sustained momentum that will take us right into the new year," he stated. "It is up to government and the Ministry of Tourism to use the momentum that will be created by the country's 50th anniversary to attract visitor attention.
That would mean that the Tourism Ministry will have to be given a lead role in the planning and execution of the programme of activities."
Asked whether the recent suicide incidents at the Kaieteur Falls might have altered visitor perception of Guyana as a tourist destination, Gouveia said it was up to the authorities to ensure that our policy reaction to those incidents does not create a negative impression. "We should not brand Kaieteur as a troubled place.
The positioning of rails and measures of that sort will create just such an impression. What we need is closer monitoring of tours to the falls."
Meanwhile, Gouveia said that much of government's focus should be on seeking to ensure that "the airlines presently coming our way" continue to see Guyana as a viable destination. He said that one way of doing so is by emulating other countries in the region by offering "revenue guarantees" to airlines travelling to Guyana.
Gouveia, meanwhile is adamant the service standards must reflect the importance of visitor arrivals to the country's economy. He alluded to what he described as "a humiliating incident" which occurred "a few weeks ago" in which a cruise ship awaiting a pilot vessel to be guided into Port Georgetown had to be turned around because the pilot vessel was a no show.
And according to Gouveia while large hotels and airlines may come to arrangements with Guyana to help market the country abroad it is the Government of Guyana, in the final analysis, that has to lead the way.
Around the Web