Chief Executive Officer of NICIL Winston Brassington said he believes that over time the Marriott Hotel will come to be a significant asset to Guyana and to its accommodation industry. "In fact I think that this is already being recognized," the embattled NICIL top executive told this newspaper earlier this week, shortly after facing a battery of vigorous questioning from media representatives following the release of the forensic report conducted by former Auditor General Anand Goolsarran on the performance of NICIL.
The wisdom of state investment in the Marriott Hotel has been at the forefront of the controversy that continues to swirl around the operations of NICIL even before the present administration took office this year. However, and despite strident criticism of the investment, Brassington insists he is convinced that the multi-million-dollar prestige hotel will "make it."
"We had projected that in the first few months they would not have to come to us for any money… that they would cover their expenses in what is a very soft economy. Our projections have been achieved," Brassington said.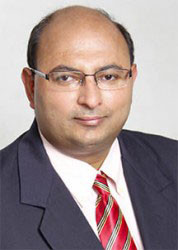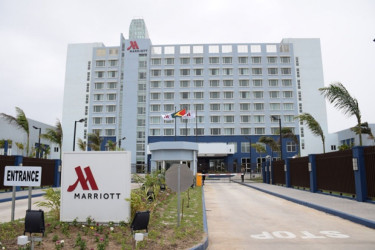 Occupancy figures provided by Brassington for the 200-room Marriott point to figures of above 40 per cent since the facility opened its doors earlier this year.
"If you average for 67 per cent for one month [November] it means that some nights you are full," Brassington said. "They were doing 50 per cent in July and August. They are averaging 40 plus per cent since they opened in the middle of April… and this is a 200-room hotel."
And according to Brassington, the profitability of the Marriott is likely to grow further once the planned entertainment complex is done "by the end of next year." According to the NICIL Head, the complex will "add a second layer of income to the equation. That income plus the hotel income will be adequate for debt service."
He said the remaining monies for the completion of the complex should come from Republic Bank. "They have already advanced $15 million. When it is completed we should take the company public… let the Guyanese own it," Brassington quipped.
According to Brassington, the casino element of the entertainment complex is likely to cost US$4 – US$5 million whilst the remainder of the facility should be completed at around US$3 million. "The shell of it is already built and what is left is outfitting, equipment, training, initial working capital… from pots and pans to glasses. "We are a little behind schedule but I would hope that by the end of next year," Brassington added.
Around the Web