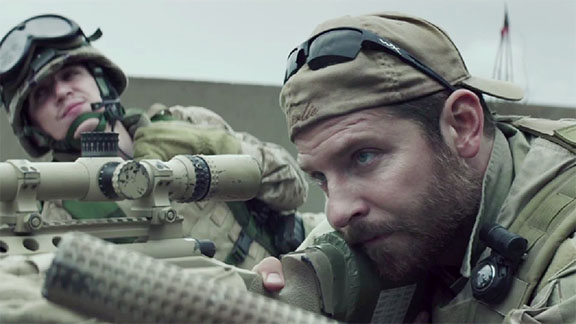 NEW YORK, (Reuters) – Oscar-nominated war film "American Sniper" continued to punish the competition at U.S. and Canadian box offices over the weekend, selling a whopping $64.4 million in tickets, according to studio estimates.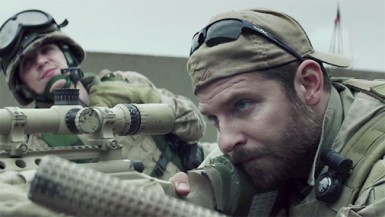 The film, directed by Clint Eastwood and starring Oscar nominee Bradley Cooper as a Navy Seal sharpshooter, has now taken in more than $200 million in U.S. and Canadian theaters since opening wide on Jan. 16.
The Jennifer Lopez thriller "The Boy Next Door" finished in second place on its opening weekend with $15 million from Friday through Sunday. Family film "Paddington," based on the series of classic children's books about a loveable bear seeking a new home, came in third for a second consecutive week with $12.4 million.
Two other new releases, Disney's "Strange Magic" and the Johnny Depp comedy "Mortdecai," opened in seventh and ninth places respectively, earning just $5.5 million and $4.1 million.
But audiences continued to flock to see Eastwood's big hit, "American Sniper," which Warner Bros, the Time Warner Inc
unit that released the film, has called a "cultural phenomenon" after it smashed records for a drama film opening.
In its second week of wide release, the film scored the third-biggest January weekend in U.S. box office history, according to tracking firm Rentrak, and is now playing in 3,755 theaters, the most-ever for an R-rated film.
Studio officials said Lopez's "The Boy Next Door," in which the star plays a teacher who engages in a reckless liaison with a teen-aged neighbor, outperformed expectations for an opening of around $12 million to $13 million.
With a production cost of about $4 million, the film has earned nearly four times that in its first three days, noted Nick Carpou, president of domestic distribution for Universal Pictures, the Comcast Corp unit that released it.
"With the Super Bowl next weekend and the film having a strong female appeal, it's positioned very well for counterprogramming," Carpou said.
Rounding out the top five, the R-rated Josh Gad-Kevin Hart comedy "The Wedding Ringer" took in $11.6 million, while "Taken 3," the third successful film in a series starring Liam Neeson as a retired CIA operative, earned $7.6 million.
In ninth place, Depp's offbeat "Mortdecai," which co-stars Gwyneth Paltrow and Ewan McGregor, received stinging reviews and failed to earn even half of what had been expected.
Paddington" was released by The Weinstein Company. "Taken 3" was distributed by Fox, a unit of Twenty-First Century Fox Inc
Comments

LOS ANGELES,  (Variety.com) – Disney-Marvel's "Black Panther" is heading for a super-heroic $218 million debut over the four-day President's Day weekend at 4,020 North American locations, estimates showed Sunday.
LONDON,  (Reuters) – Dark comedy "Three Billboards Outside Ebbing, Missouri" was the biggest winner at the BAFTA Film Awards, held in London on Sunday, an event which saw the campaign for women's rights in the entertainment industry take centre stage.

LOS ANGELES, (Reuters) – Some film critics are calling it the best Marvel movie so far; others say it's a correction after years of neglecting minority talent in Hollywood.

(Reuters) Amid violent protests and calls for a ban, Sanjay Leela Bhansali's "Padmaavat" released in Indian theatres last week to a mostly positive reception from audiences.

LOS ANGELES,  (Reuters) – U.S. singer Vic Damone, a crooner who found fame in the 1940s and 1950s, has died at the age of 89, his family said on Monday.