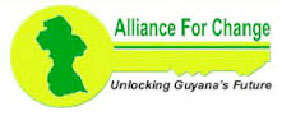 Introduction: Stabroek News has invited the People's Progressive Party/Civic, A Partnership for National Unity (APNU) and the Alliance For Change (AFC) to submit a weekly column on governance and related matters. Only APNU and the AFC have submitted  columns this week.
Almighty God has been gracious to our dear land in many ways. We are blessed with a warm and comfortable tropical climate. We are spared from such natural disasters as hurricanes, active volcanoes, earthquakes, landslides and other calamities which many other nations have to endure. However we are frequently confronted with other shockers which arise out of poor governance. Recently we were faced with the shocking news that GUYSUCO, one of the largest employers in Guyana had not been remitting NIS contributions for its employees. This was like an earthquake shaking up Guyana, a blow which has left us staggering. We woke up to face the news that GUYSUCO owes the NIS over G$1.5 billion.
The NIS declares that its mission is to "…establish and maintain a system of social security through which enough income is secured to take the place of earnings when such are interrupted by accident or sickness". In keeping with this mission the NIS offers sickness, injury, and maternity benefits, old age pension and a few other very essential financial assistances. NIS regulations require the employer to deduct 5.6% from the actual wage/salary of the employee and the employer adds another 8.4% on behalf of the employee. This adds up to 14%. GUYSUCO's failure to remit this 14% contribution places in jeopardy its 16,000 employees when it comes to accessing these benefits. Very often GUYSUCO's employees have come to us claiming that the NIS cannot find their contributions. Some of these were workers proceeding on pension after decades of contributions. Nothing can be as unjust, frustrating and unrewarding to workers as this. This is provocation at its extreme. What is even more disturbing is the fact that the state owned GUYSUCO received a G$6 billion bailout in the 2014 budget. Although the cry of the government has always been that the opposition has not been supporting them it is on record that the AFC supported this bailout!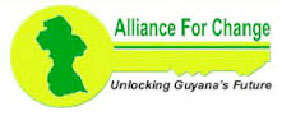 But the problem runs deeper than this. Just around a year ago the NIS hauled several persons in Region 6 to court for failure to pay up contributions. One was a man who operated a small bicycle repair shop. He had suffered a stroke and was unable to earn for several months. Another was a man who planted a small farm and whose farm was destroyed by heavy rains. He was indebted to IPED. They were told that the NIS will make an example of them and it did. They were brought before the magistrate and they all had to pay up. The farmer whose crop failed had to pay G$55,000 to the NIS. He has not returned to farming. The NIS has not dealt with GUYSUCO as harshly as it did with these small men. The message is quite clear – the small man must bear the squeeze.
In Dec 2009 an Agricultural Risk & Insurance Symposium was sponsored in Guyana by the Ministry of Agriculture, the World Bank, and the Inter-American Institute for Co-operation on Agriculture (IICA). One of the presenters at this symposium was the then Honourable Minister of Agriculture Mr. Robert Persaud. The intent was to lay the groundwork for the establishment of crop insurance to assist farmers in Guyana in times of losses. Many of the regional and international presenters at this symposium came from countries where crop insurance was available. One of the presenters, Mr. David Hatch (IICA) submitted that "…disaster assistance by governments in many instances has proven to be a political tool which is often expensive and poorly administered". We have seen this to be so true in Guyana.
Six years later farmers in Guyana are still without crop insurance and no one seems to care. If the NIS really had the interest of Guyanese at heart it could have ventured into crop insurance rather than taking advantage of our poor farmers in court. After all we have a large agricultural sector and surely it would have had many clients.
From the foregoing it is quite clear that a change in the style of governance is badly needed in Guyana. Until this happens the squeeze of the small man will continue. The vision of the AFC is to ensure that Guyana is delivered from its present state of underdevelopment, failed policies of the past and dependence upon remittances, loans and grants. Our aim is to transform Guyana economically, politically, socially and morally in one generation. We call upon all of our Guyanese brothers and sisters to partner with us in order to make this vision a reality.
Around the Web