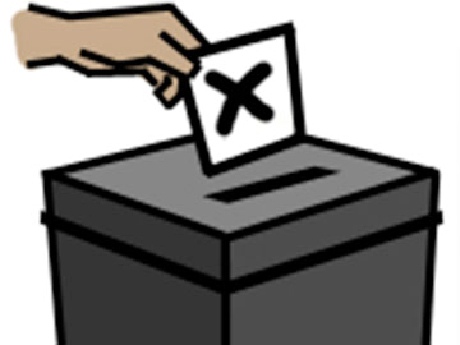 Beginning today and continuing until Saturday May 9, 2015, Stabroek News will publish a weekly column from the Guyana Elections Commission (Gecom) dealing with Civic and Voter Education.
The importance of voting
In every society that endorses and encourages the free expression of the people, voting is the ultimate expression of democracy at work. One of the key pillars of any such establishment is the right of every eligible person to vote. This fundamental right is accompanied by responsibilities that must be taken seriously by all citizens.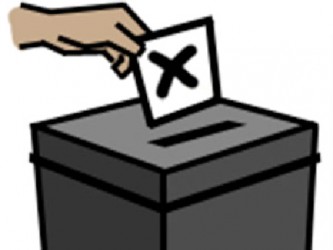 While the Laws of Guyana speak to Compulsory Registration, but not Compulsory Voting, it is still very important that you exercise your right to vote on Election Day. When you vote, you choose the representatives who will make the laws and policies that govern how we live together, among other things. It is essential to note that leaders elected by a handful of persons do not genuinely reflect democracy. Therefore, one must make the time to vote at the General and Regional Elections on May 11, 2015 and be a part of a true majority in a democratic process.
Every vote counts
Some people fail to vote for many reasons—lack of awareness, apathy, confusion, or even the misguided belief that "my single vote won't make a difference." When this latter attitude becomes pervasive, it can be a severe problem in any democratic society. The statistics show that voter apathy seems to be increasing in Guyana. This is a trend from which citizens need to free themselves, and embrace the responsibility associated with voting. By May 11, having become an informed voter, it is imperative that you vote to make a difference in the lives of your family, your community and the industry in which you work. Remember, every vote counts!
Guyana's democracy exists upon the principle of free and fair elections in which every eligible citizen must cast a vote for the political party of his/her choice on Election Day. Guyanese must also work assiduously to ensure that the electoral process is conducted in accordance with this principle. It is the responsibility of all Guyanese to protect this electoral process, so do not withdraw your participation. As tedious as the voting process may seem, your full participation is required.
It is a fact that whether you vote or not, someone will be elected President and make decisions that affect you and our beloved country for many years to come. Don't you think you must have a say in who governs you?
Your vote is secret
After your ballot has been properly folded and placed into the ballot box, no one will know for which party you have voted. You can be assured that your vote will forever remain a secret. The freedom to make your own choice on Election Day is totally yours.
Voting early
Although it is preferable that you cast your vote early on Election Day, please note that voting does continue throughout the day, commencing at 06:00h (6 am) and ending at 18:00h (6 pm). All eligible electors should make a special effort to get out as early as possible and vote. Try to avoid waiting until it is too late to cast your vote. Encourage your family members, neighbours and friends to vote early. If any urgent unforeseen circumstance prevents you from voting on Election Day, be very assured that no one can vote in your place.
Long before Election (Polling) Day, you should ensure that you check for your name on the Revised List of Electors and the Official List of Electors which will be posted on the walls of prominent places in your community as well as on Gecom's website: www.gecom.org.gy
Comments

(A column by Transparency Institute Guyana Inc) On September 10, 2017, Stabroek News published an article containing remarks by Treasurer of the AFC and Minister of Business, Dominic Gaskin; the Minister of State, Joseph Harmon; and the Leader of the Opposition, Bharrat Jagdeo, on the matter of political (campaign) financing legislation.
Since the festival of Christmas commands a pre-eminent position – of observance and celebration – on Guyana's Annual Calendar of National Events, I thought I'd pen a few lines to provoke thought and meditation relevant to the "Real Reason for the Season".

To mark the anniversary of Martin Carter's passing on December 13, 1997, Gemma Robinson looks at Carter's Poems of Succession, published 40 years ago this year.
By Naicelis Rozema-Elkins It is about time, past due in fact, that the problem of sexual assault by teachers in our school system is addressed.

Focus on Guyana's National Budget 2018 represents the twenty-eighth edition of this Ram & McRae annual publication which highlights, reviews and comments on the major issues surrounding and raised in the National Budget.