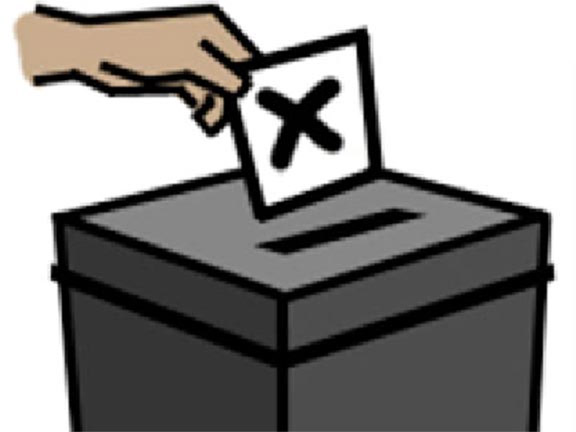 If we are convinced that voting is sacrosanct, then ensuring that equal access is granted to all registered electors to participate in the voting process – particularly those persons living with disabilities – must be facilitated. However, many electoral stakeholders are often not aware of the barriers to equal electoral participation encountered by persons living with disabilities, or how to mitigate these barriers. The Guyana Elections Commission (GECOM) has strategically taken several measures to efficiently treat with persons living with disabilities on Elections Day. Today's feature will highlight some of the ways GECOM intends to make the Voting Procedure more user friendly for persons living with disabilities.
 Civic and Voter Education
GECOM, in collaboration with the National Commission on Disability (NCD), has created infomercials – especially for persons living with disabilities – as a means of generating awareness about the importance of participation in the election process. These infomercials are specifically tailor-made for the hearing and visually impaired. Through the use of sign language experts, GECOM has been able to produce Civic and Voter Education texts by which the voting processes can be easily understand.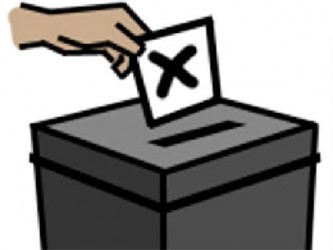 The use of sub-titles will also be employed in the further production of audio material to be disseminated through the mainstream media.
GECOM is committed to ensuring that those registered electors, who may be living with disabilities, do not become unable to take part in the election process because of a lack of information. GECOM recognizes that in many instances the visually impaired can hear, and the hearing impaired can see. For the visually impaired, GECOM will be utilizing radio and other forms of oral communication; and for the hearing impaired, GECOM's main focus will be on producing material that facilitates illustration and demonstration, and sign language.
 Assisted Voting
Any visually impaired or otherwise disabled elector can apply for another elector (e.g. a relative or friend), who is registered to vote at the same Polling Station as the elector, to vote for him or her. The friend or relative would have to vote for the disabled elector immediately after voting for himself or herself, in the presence of, and as directed by the disabled person. Using Form 21, the friend or relative will be required to take an oath and swear that he or she will keep secret the name of the candidates' list for whom he or she marks the ballot paper for the disabled person, on whose behalf he or she acts. Besides swearing to secrecy, the friend or relative must also swear that he or she has not already marked the ballot paper of any other such elector at the election. No elector is allowed to vote in this manner for more than one elector living with disabilities.
 Unassisted Voting
GECOM will be creating an instrument specifically for the visual impaired to place over the ballot paper to aid them to cast their vote. This specially designed apparatus will ensure that the visually impaired elector, who is desirous of casting his or her ballot independently, can be adequately facilitated. GECOM has trained its polling day staff to handle this process efficiently and in a patient, respectful and dignified manner.
N.B:       Notwithstanding GECOM's efforts to assist the impaired, the latter still has the option of utilizing the "Proxy Voting" alternative. (See advertisements/infomercials in the newspapers, Radio and TV). Next week "Elections Corner" will deal specifically with "Proxy Voting".
 Infrastructure
GECOM utilizes a number of schools as Polling Places on Elections Day. The Ministry of Education over the years has been ensuring that the newly constructed schools throughout Guyana are equipped with ramps for wheelchair users. As far as it is possible and practicable, GECOM has identified Polling Places that cater to wheelchair users and other persons living with physical disabilities. All efforts are being made to ensure that an elector with physical disabilities will vote at a ground level (bottom flat) Polling Station.
In all stages of its preparation for the May 11 Elections, GECOM is committed to ensuring that the voting process is accessible to every eligible elector.
It is the right of every eligible elector to go out on May 11, 2015 and vote as early as possible. All of GECOM's Polling Stations throughout the country will be opened from 6:00h to 18:00h.
Around the Web