It is commonly felt that in chess as in life, when people cannot figure out what you are doing, they are kept in a state of confusion, uncertain and waiting. Your predictability gives them a sense of control. Take away that predictability and you have people guessing. In the Spassky-Fischer match of 1972, Fischer was deliberately unpredictable. He believed that behaviour which seemed to have no consistency or purpose would keep his opponent off-balance. Taken to the extreme, the strategy can intimidate and terrorize.
According to New York Times bestselling author Robert Greene, nothing is more terrifying than the sudden and unpredictable. That is why we are so frightened by earthquakes and hurricanes. We do not know when they will strike. When they do, we wait in terror for the next one. A notably polite Boris Spassky, the Russian world chess champion, arrived in Iceland for the title clash in May of 1972, but Fischer was nowhere to be seen. The match was on hold. The temperamental challenger from Brooklyn had difficulties with the prize money, difficulties with the manner in which the money was to be distributed and difficulties with the logistics of holding the match in Iceland. Spassky was patient. He wanted the match. He believed he could destroy Fischer. The two champions had clashed four times previously and Fischer was yet to win a game.

Fischer eventually arrived in Iceland after the Soviets threatened to withdraw their man. He was still complaining. He had agreed to play much to the relief of the world. Fischer played the first game and lost and refused to turn up for the second. He was confusing Spassky and the world. Presidential adviser Henry Kissinger called him from Washington to appeal to his patriotic interests in playing for the United States (Frank Brady's Profile of a Prodigy). Fischer played the third game and won. And from that moment on Bobby Fischer could not be stopped.
We now continue with the Anatoly Karpov interview discussing Fischer.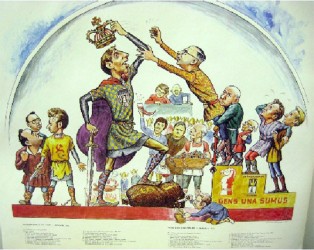 Irwin Fisk: Was there ever a time leading up to that, that you thought Fischer might play?
Anatoly Karpov: No, I didn't bother too much. I just made my preparations. I was just doing my job to prepare the best way I could. If I had spent time worrying whether Fischer would play or not, I couldn't make my preparations. I tried not to think about this.
IF: Once you defeated Korchnoi and became the challenger, was there a preparation team assembled for you?
AK: I made my own choice and continued with the same seconds I had.
IF: Who were they?
AK: My main one was Semyon Furman. He had been my trainer since 1969. Efim Geller, who helped me with my match against Korchnoi. I needed specialists in the openings. So at that time I was with Efim Geller, and later I invited Balashov who had been my friend for many years, and especially because he got his diploma at the Sports Institute on Fischer's games. He was the Fischer specialist in the team. I also had a fitness team as part of my preparation.
IF: When the deadline passed, and Max Euwe declared you world champion, where were you?
AK: We were at a training camp near Moscow. I remember I was playing tennis at the time the journalist came from Moscow and said there was a declaration that Fischer hadn't confirmed, so they declared me world champion.
IF: What was your feeling at that moment?
AK: Two feelings, first, okay, I was happy that I had been declared the new world champion, but second I was not very happy that I couldn't play Fischer.
IF: Were you angry at Fischer for not playing?
AK: No, it's difficult to say. Like I said I had two feelings. If I hadn't become world champion, I would have been angry. I had played very well during the whole cycle. I had played the best Interzonal tournament, and when I recalled all the matches, I felt I deserved it. But I didn't expect that Fischer would leave chess forever. I thought OK, I became world champion and we can negotiate and we can play.
IF: When you said you were preparing to play Fischer you were pretty much on your own. Did you make any special preparations?
AK: I just studied. I must say I didn't have too much pressure from the officials, so I received funds. I presented my plan to the Minister of Sports of the Soviet Union and they accepted. So after this I was ready.
IF: Were you at the training facilities outside of Moscow?
AK: Yes, in Moscow it was difficult. They have many friends. It's difficult to go out somewhere. Better to go somewhere in the country, then you have better control. I was with my team at a special camp of the Olympic team near Moscow.
Continued next week.
Around the Web