For as long as I can remember, tea and tea parties have always been associated in some way with the celebration of Easter. Garden parties, children and women all dressed up in light, colourful, pretty clothes, complete with decorative hats and dainty sandals. Sunny afternoons, shaded trees and warming cups of tea, laughter and light chatter, it must be Easter.
Masala Chai (spiced tea) is black tea that has been boiled and simmered, with equal parts of water and milk, along with spices, and sweetened. This aromatic, black, strong, sweet, milky tea is the kind of tea you make when you have the time. It is the kind of tea you make when you want to sit and have leisurely chats with friends and loved ones. It is the kind of tea with which you want to relax and treat yourself. It is the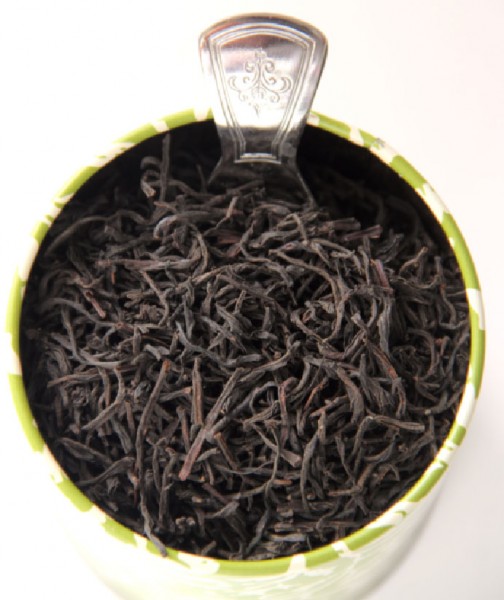 kind of tea with which you want to celebrate. While a cup, or two of Masala Chai is good on any day, it is especially encouraging on a day like this.
Because the tea is strong and rich, I'd suggest serving it with light savoury snacks, however, feel free to serve it with scones and cakes too.
The following recipes makes 4 cups of tea but adjust the ingredients to make more and go with your taste preference.
INGREDIENTS
5 – 6 teaspoons strong black tealeaves (substitute
with 4 – 5 strong black teabags)
8 – 10 green cardamom pods, lightly crushed
1 large star anise
1 (2 – 3 inch) piece cinnamon stick
½ teaspoon whole cloves
½ teaspoon black peppercorns
4 – 6 slices of peeled root ginger
Sugar to taste
2 ¼ cups whole milk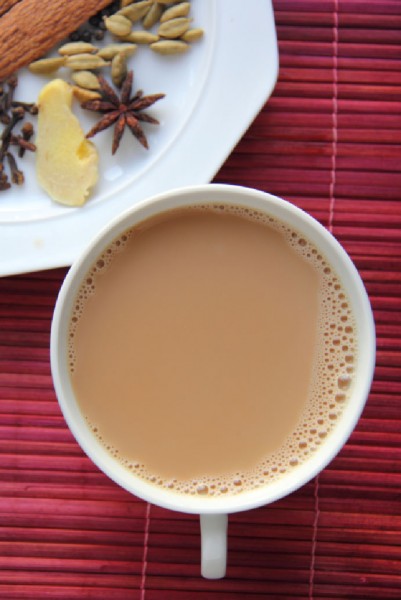 DIRECTIONS
Add water, tealeaves (or bags) along with spices to a pot. Bring to a boil and cook for 2 minutes. Sweeten with sugar to taste then add milk and. Stir and bring to a boil. When the pot comes to a boil, reduce heat to low and simmer for 8 – 10 minutes, covered.
Strain and serve hot.
NOTES
Do not sweeten the tea after it is done simmering, the sugar must be cooked with the tea so that the flavours can meld. If the sugar is added at the end, you will be able to taste it separately from the tea itself and that would ruin the whole point of making masala chai.
If you don't have all of the spices, use what you have. You may need to increase the amount of each in place of what you do no have.
Do not substitute by using, 2%, skim or low fat milk – these milk will curdle when brought to boiling point.
Around the Web