Interviews and photos by Jannelle Williams
National and Regional Elections billed for May 11, will see Guyanese exercising their franchise to elect a government of their choice. Political parties have already started their campaigns as they seek to garner the majority support of the populace. It is believed that youths will play a major role in deciding the outcome of the elections. So this week on 'What the people say', we asked young adults in Berbice, what issues/policies they would like to hear politicians discuss during this election campaign. Their responses follow: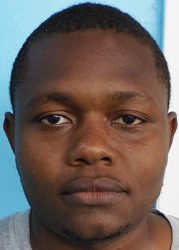 Lawrence Alleyne, Age 22, Social Work student – 'As a UG student, firstly, one of the issues I feel they have to deal with is the UG problems. We spend a lot of money to get our degrees and our diplomas, and when we're finished they don't have much value. We spend so many years as well, going to classes and learning the stuff and when we come out there are no jobs. And if there are jobs, the payments do not correspond with the qualifications. These politicians are saying how they want to create jobs to keep the youths. I don't believe it's just about keeping the youths by providing jobs for them, but by providing jobs and infrastructure. Because if you are going to pay me small amounts of money to do a job, and the equipment is not there and I have to stress myself out, then obviously it's going to push me to move away. Secondly, I guess what I want to hear also, is just not about them saying they want to provide jobs, but how they are going to do so. As a social work student, who will eventually go into law, I want to know what areas they are going to develop to provide jobs for us. Thirdly, I recently heard them talking about raising the standard of living. The thing is it's not just saying you are going to do it, I want to know how. If you are going to get investors coming in to build factories and start businesses and stuff like that, pay people more money, reduce the VAT, reduce the 33 1/3% tax, stuff like that I want to hear. I do realize it's a bit complicated, because they don't want to say what they are going to do because they don't want the other parties to copy it but at least if you want the youths to vote you have to give us something to consider.'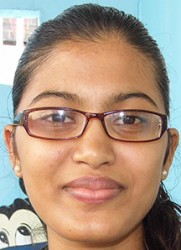 Trishana Ally, Age 18, Legal Clerk – 'First of all, the education system needs improvements. So I want to hear them talk about how they will provide more textbooks for students, and furniture for schools, more trained teachers and the employment of counsellors in the schools to talk to students. As a high school student I wasn't able to talk to teachers because you're scared that they will point you out and stuff so we need counsellors to talk to the students and for the students to be able to voice their opinions and say what's bothering them. Second, more jobs. We need to know how they will create more jobs. We have a lot of young people coming out of school and they have nothing to do; they are educated and they have no jobs. When they apply for jobs you have to wait months and sometimes even a year before you get through with anything. What are these young people supposed to do during that period of time? Much less what happens to the young people who are not educated? How are they going to find work? How can young people get jobs when business firms are asking for years of experience? Our young people just come out of school, so how will they have the experience the companies are asking for if no one hires them? Let's take for example the politicians, they were once young and had to start somewhere. So let them say how they will fix that problem. Third, we want them to talk about offering public servants better salaries. Our public servants and even the private servants too need better salaries. If the government ministers are getting hundreds of thousands of dollars why can't we cut some of that and pay our hardworking public servants better. Our estate workers also need better salaries. When you look at this day and age, the little they are getting is not sufficient for them, especially if they have families including school-aged children to maintain. Fourth, I want them to tell us why they are fighting over power. Have they thought about the country and its needs? They should be going to all the communities and finding out what needs to be done and what improvements they can make before wasting time debating over power and who is corrupt. It is time for them to realize the needs of their people and hear their cries. Fifth, the police are doing their jobs yes, but sometimes they allow the power to fly to their heads and they abuse it. So I want to know how this will be addressed. People are not satisfied with the way the police operate and this should be looked at.'
Sean Archer, Age 26, Software Technician – 'I hate what they are doing. In Guyana, it's only when is election time they does come to you and say they want to do this and that. If you want to form the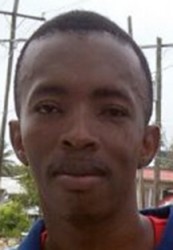 government, if you want us to vote for your party and you want youths to vote, you got to come better than that. Right now, majority of the youths I know don't vote. Why they don't vote is because only at election time that roads will be fixed and communities visited. This is not how this thing supposed to work. It's not directly because its elections then you will decide to do something for the people. If you want to be leaders of the people, you have to act always and act on behalf of the people. Basically what I think is that everybody focusing on PNC taking over and talking about that instead of focusing on what the youths want. Lots of people work hard to get an education and yet they not getting proper jobs. At least the ratio right now of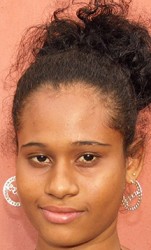 children coming out of school, even if you get a full education, you get qualifications, you go to UG, you go to college, and you're still not getting jobs when you come out. So I think they need to focus basically on creating more job opportunities for youths. They also need to establish recreational centres. Even in that same way, people could get jobs. I know a lot of youths who are athletes yet they don't have anywhere to train; a lot of people who could sing and no recording studios or schools to develop their talents. We need places and facilities for them to develop. That is what they need to address.'
Thiara Milling, Age 19, unemployed – 'I would like to hear the politicians discuss about how they will create more jobs for us youths. History is important yes, but the way they keep dwelling on it, it is like they are stuck in the past. I grew up under the Jagdeo and Ramotar administrations, so I have no personal experience of Burnham, Hoyte or Jagan. I wouldn't say I don't care much about what happened then, but I would say that I care more about what is happening now. We need jobs. We need better standards of living, better incomes. Plus, I'm not hearing anything about lowering the VAT. We pay too many taxes in this country, earn too little and have to survive off of practically nothing. So I want them to stop bickering among themselves, and start really addressing the issues that matter to us. Number one on the list has to be jobs. Once persons are gainfully employed and can provide for themselves, there will be less crime, less social ills and discontentment and less hatred.'
Jose Angel, Age 18, Peer Educator – 'We need to hear them talk about more work and less stress. Guyana can have a lot of jobs to employ people. We have a lot of resources and the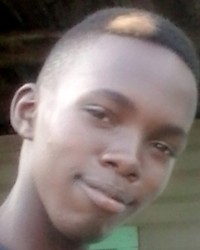 government needs to do more. I want to know if they plan to do more, how they will go about doing more and when exactly they will do it. We have a lot of schools but no recreational playgrounds attached to these schools. In the afternoons a lot of children and youths do want to go somewhere and hang out. However, there is nowhere to hang out in Berbice. We need fun places. We need somewhere to go where we can be happy; where we can experience life and enjoy it to the fullest. Not just sitting at home studying where we gone get a job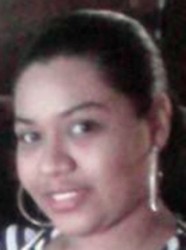 from and coming up with not so good ideas when nothing pops up. We need to be occupied. So let them address that.'
Abigail Samaroo, Age 19, Unemployed UG graduate – 'I'm hearing the politicians stressing the point of creating employment especially for the youths, so I want to hear more on the type of employment they will create. Plus I want to know how they plan on creating the employment opportunities as well as where these employment opportunities will be created. Because I can tell you, Berbice has very limited job opportunities. So it's not just about them saying, oh we will create jobs for the youths. I want to know how, when, where and what kind.'
Devon Gallay, Aged 22, Clerk – 'More job opportunities and increases in wages and salaries are the first things that come to my mind. We need proper roads and street lights, especially in the Stanleytown and Smythfield areas. We need recreational facilities. These are areas they need to put more emphasis. Even if they would have mentioned these things, it was only in passing. They need to put action to their words and do what they say they will do. There is a lot of crime in New Amsterdam and as a result of not having enough jobs, domestic violence is on the increase. So I think if they create jobs, especially for the young people, where they can go and work and be an asset to the country, suicidal tendencies and also drug use will decrease. Drug use and human trafficking is on the increase. But if these politicians can look at these areas seriously and attend to them urgently I feel that all the social problems in the country will decrease and we will be better off. There is also a lot of land in New Amsterdam. I don't know if they could try to see how best these lands could be utilized by the people of the town. There are a lot of persons in need of land to build their own homes.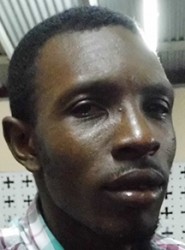 People are living in rental houses and that is very expensive. So they can look into that and address too.'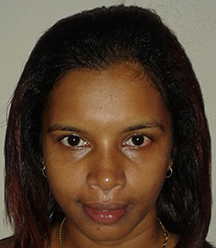 Sandy Benjamin, Age 30, Fitness Trainer – 'I would say that they should provide jobs for the young people, especially for the school dropouts. Provide some sort of entertainment for them too. There are many things they could address and do. When I walk down the road after work at nights, I see the boys liming in the corners, the girls liming in the corner idle. So I think they should provide like a recreational park for them so they can get different varieties of things for them to do. The raise of pay/salaries that is something they should also address. This country is getting worse and worse every day. Without money you cannot do anything. And every year they should give us like a proper raise in salary. Not just some 5% that can't do anything. Give us more than the regular amount they usually want to give. Also, say like for instance I'm working and I have kids, what would interest me to vote for them is if they have some kind of plan to establish daycare centres where I can leave my kids while I work, regardless of what shift I have to work. I don't know if they would ever do it. But right now I have to find a babysitter for my children. So they should build somewhere to care for the kids, so you drop the kids off at a place you know they provide and one that will be safe. Because look, when I gone to work, I got to find a sitter and I have to be thinking if my sitters can't watch my kids I have to find another sitter to replace them. So these are things they should be addressing.'
Jeremy Williams, Age 18, Business Student – 'First off, the politicians keep talking about the dark past and the dark days of the PNC era. Well I want to say that now we are living in dark days too, because one, two, three is blackouts. We get power outages like fairy lights. I mean, come on, and in this day and age stuff like that still happening? Why is it? This is the 21st century where technology rules. We need alternative sources of power. I hear them talk about it, but that's all they are doing, just talking. I want to hear concrete, well thought out ideas and the ways they plan to implement those ideas. As a business student, I'm not going to look to them to create a job for me. Their way of thinking is too narrow. I will create my own job. But I need a reliable source of energy/power if I am to do so. As the youngest of five children, I see the struggles of my siblings to get jobs, and they are highly qualified in their chosen fields. Now is not the time for the politicians to be using rhetoric and beating a dead horse. Get on with the business of the country. Right now, I'm not sure who I'll be voting for come May 11, because all the parties are managing to do, is dissuading me from voting with their petty fighting. They need to get real.'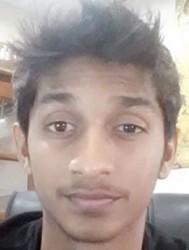 Havendra Sookraj, Age 19, UG Economics and Business Management student – 'I personally believe that the politicians should spend more time and place much more emphasis on issues pertaining to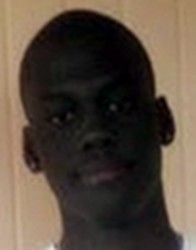 employment among youths. I personally believe that unemployment is at a rate that it definitely should not be especially among the youths that I have seen particularly in Berbice. Persons have spent millions of dollars attending the University of Guyana, paying tuition and recently there was an increase in the tuition. Something they are yet to justify because they claimed that the raise in the tuition would facilitate an increase in the salaries for lecturers and they are not fulfilling their end of the bargaining. A lot of graduates who leave the university, they don't have jobs. Guyana's economy cannot facilitate these people. Thus a lot of youths generally resort to migrating to get some kind of employment opportunity. I am from Berbice, and here there are little to no jobs readily available to accommodate graduates from high school much less the university. Then the salaries that are normally paid to these personnel are not comparable to the degrees that you have. Another issue, apart from employment, is poverty. Poverty is at its extreme. There are many youths rather than being meaningfully engaged in schools, they are on the streets looking for jobs. A lot of persons are exploiting the opportunities of drugs and at the same time, they are becoming actively engaged in the wrong company.
This should not be, and ultimately results in poverty in our country having adverse effects on our economy. Therefore, more needs to be invested in the schools. Also politicians have spent lots of time on platforms advocating and saying that the health care facilities of our country are standardized, it is modernized and it is up to date with the rest of the world. If it is so up to date, then why is it that they are not utilizing the facilities that are available and they are leaving the country to go and utilize other facilities in other countries all over the world? What I'm saying is that this does not give Guyanese any assurance to utilize these facilities and know that your life is on the line, if the politicians are not even secure in the work that they are doing and the investments that are being made into the health care system.
How are we to be convinced that these same facilities they refuse to use will save our lives? Another issue they should address is infrastructure. I don't think it's fair that Guyanese are being forced to pay taxes that are supposed to be used to reinvest back into our economy and improve infrastructure. It took the PPP 23 years to install street lights on the Republic Road in New Amsterdam. It should not take 23 years to get street lights. They boast about infrastructure, yet still here in Berbice we as youths are all still challenged towards becoming meaningfully engaged. There are no recreational facilities. There is one management pool and a basketball court, nothing else. The roads we are forced to traverse on are pot-hole ridden, damaging our cars. In the end, will the government reimburse us? I don't think so. So I need them to talk about the investments they will make.'
Around the Web