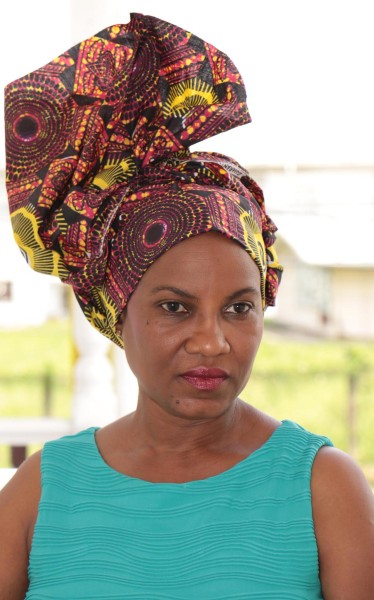 As we approach August 1 and the celebration of 177 years of the emancipation of slavery, this issue of Lifestyle has 'freedom' as its underlying theme. Freedom is more than an absence of slavery, or a lack of confinement. It is a state of being, which also includes being unencumbered by addictions, prejudice, hate and discrimination – negativity in general. This would safeguard one of its fundamental tenets – that one person's freedom to be, is not won at the risk of others losing theirs.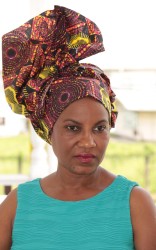 This our second edition of Lifestyle examines the state of Guyanese African culture, glimpses back at how emancipation came about and then steps off track, so to speak, to take a nostalgic look at a local landmark – the Bourda Cricket Ground.
In our cover story, Jannelle Williams takes us to Sandvoort, West Canje, Berbice. A village once steeped in African culture, Sandvoort has been fighting a losing battle to keep it alive.
Bombarded, as it were by religion and modern technology, such rich traditions as its drumming, dancing, pageantry and communal celebrations have been pushed aside. Villagers are particularly peeved at the commercialization of Emancipation Day celebrations today. They bemoan the fact that as elders move on to the great beyond, the stories and traditions are dying with them, as youngsters have espoused no interest in learning about their history and keeping their culture alive. Is Sandvoort paying the ultimate price for freedom of choice?
The loss of culture is also poignantly displayed in Oluatoyin Williams's piece on African head wraps. Though beautifully and professionally done, the wraps are more of a fashion statement than the essence of a culture. They are requested for certain events only and thankfully, those who request them are more interested in the way their head wraps look, than what they ought to represent.
In an historic piece on emancipation, we learn just a bit of how hard fought for was the freedom we now enjoy and often take for granted. Although African slavery was abolished 177 years ago, it remains today the worst condition known to man. It is true that our forebears should never have been enslaved in the first place. But equally true is the fact that part of being free should demand that we remember and honour their struggles.
Cynthia Nelson does this to some extent in her contribution, which compares and matches some of the dishes we enjoy not just here in Guyana, but in the wider Caribbean, with authentic African cuisine from Ghana, Kenya, Nigeria, Sudan and other places.
Last, but not least, we are reminded by Mark McGowan of the rich cricket history surrounding the Bourda sward and the Georgetown Cricket Club. Bourda, now a shadow of its former imposing glory, has been fading away slowly as a result of a lack of maintenance. Do Bourda's fortunes mirror those of the former dazzling West Indies Cricket team?
Enjoy reading these features as much as we enjoyed bringing them to you.
Cheryl Springer
Editor
July 15, 2015
Comments

Tired of being alerted to all that was negative in Guyana on the worldwide web, a couple decided to fight the bad with the good and created a space specifically designed to showcase all that was positive in the Land of Many Waters, giving birth to the Visit Guyana Facebook page.

These two closely-related species prove that it takes two to tango in this midair dance in a Georgetown backyard.
Raindrops on roses and whiskers on kittens… – "My Favourite Things" (1959) by Richard Rodgers and Oscar Hammerstein – The Sound of Music Not everyone will agree with legendary musicians Rodgers and Hammerstein about their favourite things.

Waking up at 4 am to get to remote locations before sunrise might not be your idea of fun, but for local wildlife photographer, Kester Clarke, it's a great way to spend his weekends.

We eat every day, but for some of us, preparing and tasting the same food every week, month and year can get boring.