By Kenesha Fraser
An Essequibo Coast family is mourning the death of a 17-year-old boy, who was killed after he was buried by a large amount of paddy at Caricom Rice Mills Limited, Anna Regina yesterday morning.
Dead is Threeion Gittens called `Blackey' of Richmond Housing Scheme, who had been working at the mill for over 11 months.
The incident reportedly occurred around 7.30 am yesterday.
Speaking with Stabroek News, Elesion McFarlane, a worker at the mill, said the supervisor of the section in which he, Gittens and another man were working had alerted them about a hole in one of the storage tanks. "The supervisor call us and tell us that tank get a hole and the three of us just start see the paddy start coming out from the bottom," McFarlane said. "Then the tank mek crick! and the whole thing bust down. At the time Blackey went underneath looking up and after the thing bus down he try to run but by da time all the paddy done start falling out and it bury he."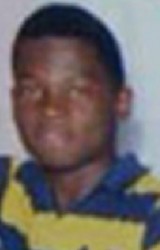 This publication was told that the storage tank that broke was old.
McFarlane and the other man, Vishan Singh escaped, though Singh was said to have sustained a broken leg.
Following the incident, workers immediately began to shovel away the paddy in order to locate Gittens.
The police and the ambulance were summoned to the rice mill and according to information, Gittens was recovered around 9.15 am and was rushed to the Suddie Public Hospital where he was pronounced dead on arrival.
Meanwhile, at the home of Gittens, his distraught mother was sobbing uncontrollably and family members were in a state of shock and trying to come to grips with the death of the young man. Pamela Gittens, his mother, said that she received a
telephone call from a church member informing her of the incident.
"When she called she say that my son get in a serious accident at work and I left home right away. When I reach they allow me to go in. When I watching fuh see is where my son is, I see a whole heap of paddy and they tell me my son was under the paddy. They keep bailing and bailing and they couldn't find him," the crying woman said.
The woman added that relatives and friends, who were desperate to help locate Gittens under the paddy were locked out of the compound by security guards.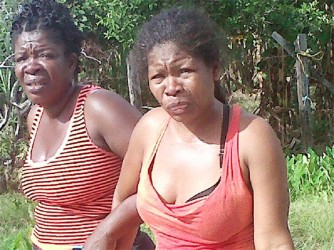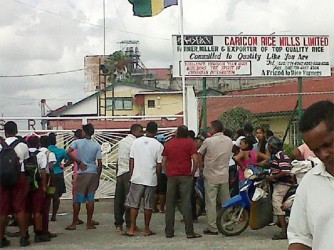 "I am disappointed because people wanted to go in help to find my son and they aint allow nobody to go in," Pamela Gittens wept. "Now my son dead. It was not until after 9 that some of his friends run in and start digging the paddy with their hands and then they find him and rush him to the hospital."
Threeion Gittens was the first cousin of 20-year-old Colin Anthony John, who died by accident on Sunday last after he was struck down by a car on the Richmond Public Road.
Villagers and church members gathered at the home of the family and formed a prayer group and also lent support and comfort to the grieving relatives of John and Gittens.
Around the Web