Chief Magistrate Priya Sewnarine-Beharry on Thursday remanded a man accused of stealing a gold chain valued $215,000 from another when he appeared in court.
The Georgetown Magis-trates' Court heard that Kennard Persaud stands accused of stealing the chain from Quacy Mansfield. Persaud, who had been absent on each of his scheduled court appearances was asked why he had missed those dates. He told the court that he works out of town and whenever he came back to town his court dates had already passed.
In his submissions, Prosecutor Michael Grant said Persaud was only apprehended after Mansfield saw him and confronted him on Wednesday. A fight ensued between the two and Mansfield was able to overpower Persaud and held him until police arrived and arrested him.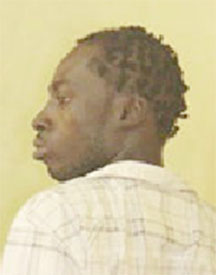 When asked to plead to the charge, the man said, "Not guilty with explanation, ma worship." He was then remanded to prison until February 20.
The accused then asked the court if he wasn't going to be allowed a chance to explain but the magistrate said since he had entered a not guilty plea he could not give an explanation.
Persaud was then escorted from the court muttering angrily to himself.
Around the Web