Shockwaves spread through the Corentyne yesterday morning after a senior citizen was found in her bed naked and motionless.
Ramdai Mohabir, 67, called Aunty Elsie of Lot 665 Topoo Albion was robbed of some $6,000 and murdered, reports said.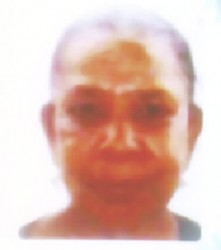 A police source said it appeared that the woman had been raped and strangled. Stabroek News also learnt that there were several marks about her body.
Yesterday family members were in disbelief. The woman's son Deonarine Ramdeo said he made the discovery yesterday around 5.30 am after his wife alerted him something was amiss at his mother's home.
Mohabir lived alone in a one-flat wooden home approximately 22 feet away. Ramdeo said when he "walked over" to his mother's home, he observed that six louvre panes from the western window had been removed.
He then went around the house and saw two wooden windows open. Through those windows, the son lamented, he saw his mother motionless and nude on her bed.
He immediately raised an alarm; alerting wife and sister.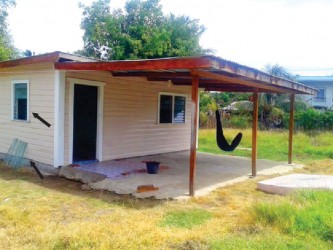 Mohabir's daughter, Vinmattie Reddi, 38, said after her brother called she suspected that her mother had fallen and injured herself. However, as she approached the yard her sister-in-law started wail loudly.
Reddi said that when she went into the house she saw bruises on both sides of her mother's neck; her face was also swollen. Inexplicably, there was an empty baby oil bottle, scattered safety pins and a new toothbrush at the scene.
Reddi said her mother had refused to live with any of her children and family members decided to build a house for her next door to her son. Mohabir moved into the home six months ago.
Mohabir's body is at the Ramoo's Funeral Parlour awaiting a post-mortem examination.
She is survived by her two sons and one daughter, grandchildren and other relatives and friends.
There have been no arrests but police investigations are continuing.
Around the Web