At yesterday's continuation of the trial into the murder of Neesa Gopaul, the defence disputed claims by Assistant Police Commissioner Marlon Chapman that Jarvis Small had offered to reveal to investigators, who killed Neesa.
Meanwhile, Police Constable Delecia Brown who also testified, spoke of going to the home of Bibi Sharima-Gopaul and photographing various items, including sheets and a mattress stained with what appeared to be blood.
Sharima-Gopaul, the dead girl's mother, and Small, her stepfather, are on trial for the girl's murder before Justice Navindra Singh and a 12-member jury in the High Court. They are accused of killing the 16-year-old girl between September 24, 2010, and October 2, 2010, at Madewini, Linden-Soesdyke Highway.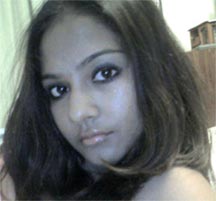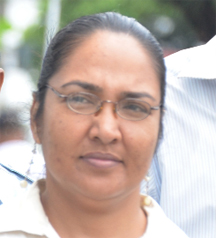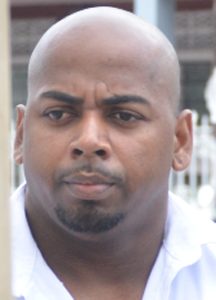 Under cross-examination, Lyndon Amsterdam, one of Small's four attorneys, suggested to Chapman that his client never told him that he would tell police "who killed Neesa Gopaul," but rather, that, "he would tell the police, who he thinks would want to kill Neesa Gopaul," and that he would not have done so in the absence of his lawyer.
Chapman however disagreed with Amsterdam's suggestion, maintaining that he had heard for himself when "Mr Small said he will tell us who killed Neesa Gopaul, but that he would do that only in the presence of his attorney, Bernard De Santos."
The witness agreed with Amsterdam that in quoting an accused person, it must be done verbatim. The lawyer then asked Chapman whether it was not true that his client never mentioned the name of his lawyer at that point.
Chapman again agreed, but added that he mentioned the senior counsel's name merely because he knew it, and knew at the time that he was Small's lawyer.
When asked, the assistant police commissioner said Small did not just blurt out those words to police, but was responding to a question asked by investigators.
Chapman answered in the affirmative when asked if he had ended his statement by saying "or words to that effect," when he spoke of what he said Small had told investigators regarding who killed Neesa. The witness however said that while he said "words to that effect," he was sure of what Small had related to him.
Amsterdam put it to the witness that his client had been asked by an officer "if he had killed Neesa Gopaul," and that Small had responded, "No, I did not kill Neesa Gopaul."
Chapman said he could not recall that question being asked of the accused, but maintained that Small said he would tell the police who killed the teen, though not without his lawyer.
The witness agreed with Amsterdam that it is the evidence gathered by the police that would inform them to proceed with instituting charges against an accused person. Chapman however disagreed that at the time of Small's arrest, the police had neither evidential basis, nor enough evidence to charge him.
What the witness held to, was that, at the point of Small's arrest, the police hadn't "direct evidence."
The witness further went on to explain that for a charge of murder, the police can proceed with arresting and instituting such a charge against an accused person, even in the absence of "enough evidence."
Chapman admitted to counsel that when he testified in the Magistrates Court, he had only said that the police "hadn't enough evidence," when Small was arrested; but that in the High Court, he was now using the words "direct evidence."
In response to a question, the witness said that having given his testimony, he could not now comment on whether the evidence against Small is either direct or indirect and which exactly may be so termed.
It was at this point that State Prosecutor Diana Kaulesar successfully objected to the line of questioning posed by counsel. Justice Singh noted that the witness could not be asked to give an opinion of the evidence.
He stressed that it is the role of the jury to weigh whatever evidence is presented after listening to it in totality.
Throughout the cross-examination, Amsterdam attempted to ask questions which had to be barred after the prosecution objected, and the judge upheld that they had been premised on hear-say.
On various occasions he tried to ask the Chapman to relate to the court things which other witnesses or ranks may have reported to him. Justice Singh was, however, firm in pointing out that the law is very strict on hearsay.
Justice Singh on several occasions admonished the defence not to invest time asking questions which they know, according to law, cannot be asked. He, as did the prosecution, also had cause to question the relevance of some of Amsterdam's questions.
One such question was whether Chapman regarded the case as being a widely publicized in the press and whether there were politicians who had "a lot to say" about it. Amsterdam's justification for asking the question, before withdrawing it, was that the wide publication of the case may have had some bearing on charges being laid against his client.
Relevance
Justice Singh questioned the relevance of the merit of what other people may have had to say about the matter.
He reminded that the case is before a court of law; noting that it was heard in the magistrates court and has been committed to the High Court for trial before a judge and jury.
Admitting the importance of the police being able to ascertain the anonymous caller who alerted investigators to Neesa's body, Chapman said he knew GT&T was contacted to assist in providing certain information. However he was unable to give specifics on that aspect of the investigation since it was dealt with by another police officer.
During Chapman's cross-examination by attorney George Thomas who is representing Sharima-Gopaul, he was quizzed regarding things which female prisoner, Simone De Nobrega, said Sharima-Gopaul had related to her.
He agreed with a suggestion by Thomas that he conducted no investigation to test the merit of what De Nobrega said was related to her by Sharima-Gopaul; nor did he know his client's side of the story.
Counsel also asked the witness if he knew that De Nobrega was known by at least four different names, Chapman said not four, but that the woman was known to the police and he knew her by the names "Simone De Nobrega" and "Simone King."
Thomas was asked whether he had done any test to rule out that Neesa's injuries had been caused by wild animals and dumbbells. He said no.
He concluded his testimony when the final questions were asked to which he respectively responded; "I don't know who placed the body in the bag; and yes, anyone could have done that or caused the injury."
The next witness, Constable Brown, recalled being on duty on October 4, 2010 when she was summoned to Sharima-Gopaul's home. She testified that in the presence of the accused and a crime scene rank she took a number of photographs of and at the premises.
The court heard from Brown that she was instructed to take photos of the external view of the house as well as its lower flat where a substance appearing to be blood was found.
Inside the lower flat, the witness said, she photographed two white sheets and a mattress, which also had what appeared to be blood as well as two black suitcases labelled Kelly.
In the upper flat of the house, she said, photos were taken of a small black pulley suitcase containing male and female clothing, cosmetics, a knife and a photograph of Sharima-Gopaul and Small.
In the verandah, she photographed two sets of dumbbells.
Brown testified to taking 22 photographs, all of which were tendered and admitted into evidence along with the negatives.
The trial continues this morning.
Small is represented by a team of four lawyers: Glenn Hanoman, De Santos, Amsterdam and Zanna Frank.
Around the Web