The Georgetown Public Hospital Corporation has announced that three overseas doctors have been added to its staff complement to bolster vital services and it is also benefiting from service from two other experts in intensive care and paediatric surgery.
According to a press release the doctors are Consultant Patho-logist Dr Nancy de las Mercedes Sitchao Suarez; Consultant Oncologist Dr Justo Despaigne Delisle and Consultant Anaesthesio-logist Dr Fernando Vladimir Ramirez Tellez.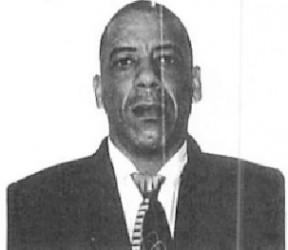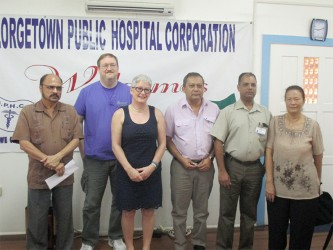 At a press briefing to announce the doctors' arrival on Wednesday at the GPHC's Resource Centre, Minister of Health Dr Bheri Ramsaran said over the past few months the hospital has been experiencing a shortage of skills in certain areas and the doctors' arrival is the result of efforts that had been made to meet that need.
He noted that pathology was recognised as a vital area that needed to be strengthened since currently the GPHC is the only health care facility countrywide that does autopsy reports conducted by two pathologists. Dr Suarez's services in this area is expected to reduce the backlog of cases.
Dr Ramsaran was also pleased to have Dr Delisle on board as a significant amount of Guyana's mortality and morbidity cases are due to cancer. "These are small things that have a big impact on the transformation of health care services…and the GPHC will grow from strength to strength with these additional capabilities," he said.
The minister announced too that anaesthesiologist Dr Helen Holtby and Biomedical Engineer Roy Morris from International Children's Heart Foundation (ICHF), also known as the Baby Heart Foundation, are currently visiting the GPHC to help prepare for the upcoming paediatric heart surgeries that are scheduled to be performed at April month end.
Dr Holtby is here to assess the hospital's anaesthetic and ICU facilities to identify the strengths and weaknesses so the hospital can work with the foundation to make the necessary improvements by the time the surgeries are scheduled. Morris is here to train the hospital's biomedical engineers and to assess the equipment at the hospital.
The Foundation is also expected to train nurses, physicians and surgeons in keeping with plans to ensure that the GPHC has a cadre of experts in these areas. The ICHF will also provide the necessary equipment to the GPHC to facilitate such surgeries and it is expected to donate a heart-lung bypass machine, four ventilators and life support equipment.
Around the Web