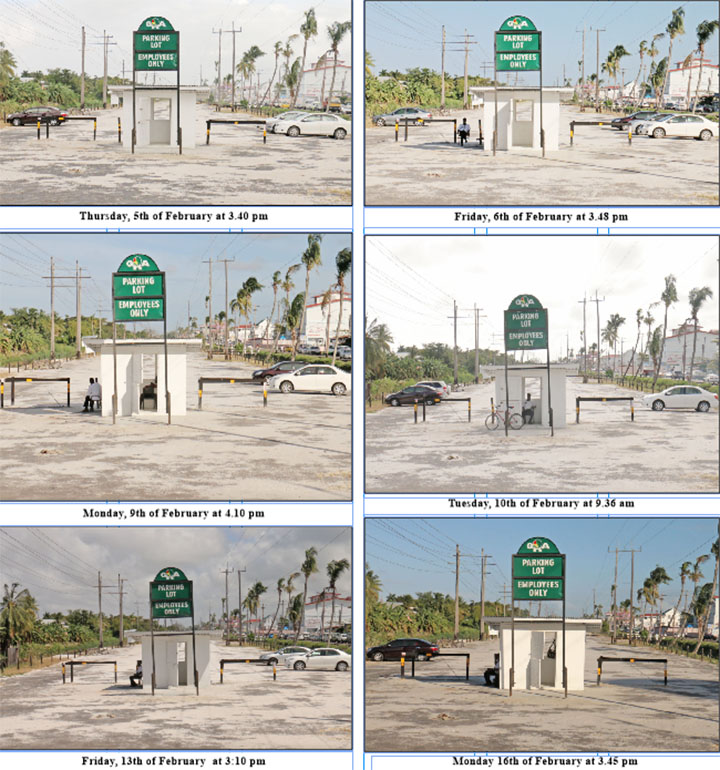 Few employees of the Guyana Revenue Authority (GRA) are using the parking lot on the embankment along Lamaha Street which was built for the agency by Chinese company Baishanlin.
GRA's explanation for the construction of the parking lot had raised questions considering that its headquarters is several blocks away on Camp Street.
Photographs taken by Stabroek News over six days this month at varying times show a maximum of four or five cars being guarded by huts at several points along the vast parking lot which caters for at least 400 vehicles. The lot is presently earmarked only for employees of the GRA.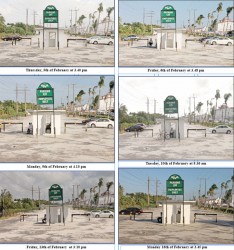 Despite several measures taken to facilitate parking, the area around the GRA's headquarters on Camp Street between Quamina and Middle streets remains congested with the cars of persons transacting business at the GRA. The manner in which Baishanlin was retained to build the lot for the GRA has raised questions. The GRA said that Baishanlin volunteered to do the parking lot and that a fee would then be charged to the GRA for its use. Critics have said this is highly improper given that the GRA has to preside over the tax obligations of the Chinese company. The critics say the tax collecting body should not be accepting works done like this on its behalf but should put such projects out to tender.
A GRA statement in September last year had said that the development of the area was delayed due to inclement weather and what it said was "incredulous systematic criticism being leveled against the company which as a civic duty, willingly engaged in the works to have in excess of 400 parking lots made available to the GRA staffers and the public."
To help ease the traffic congestion in the vicinity of the GRA Head Office on Camp Street, the GRA has made available the location adjacent to the St. Margaret's Primary School on Camp Street to persons conducting business with the GRA for a small fee.
Around the Web