The Ministry of Human Services and Social Security's Childcare and Protection arm is hosting 40 persons from several organisations at a five-day workshop on child sexual abuse.
According to a Govern-ment Information Agency (GINA) press release, the workshop commenced on Monday, with a focus on the dynamics of child sex abuse to the extent of which discussions will include: the reasons for the act, the reasons for silence from the victims, questioning techniques for multiple incidents, recantations, false and fantastic accusations, court considerations and internet crimes against children.
The sessions are facilitated by author and lecturer at the University of Massachusetts, Dr Lisa Fontes and is the second of its kind being hosted in the past two years.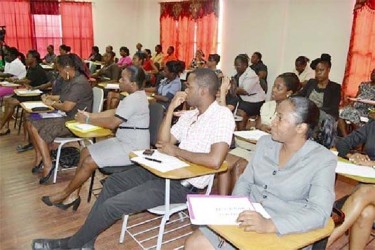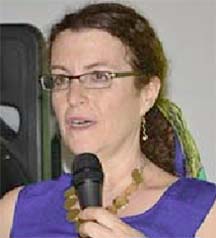 The workshop is being held in collaboration with the Guyana Police Force (GPF), Childlink Inc, the Blossom and Forward Guyana on Multi-Discip-linary Teams (MDT)/ Forensic Interviewing (FI).
Deputy Director of Policy, Childcare and Pro-tection Agency (CCPA), Teresa Gaime in delivering her remarks said Guyana had established its first ever Child Advocacy Centre (CAC) in 2014 and plans to expand to regions two, three and five.
The report said Fontes' sessions are interactive involving videos, role playing and skyping with professors and other child sexual abuse specialists.
Paul Williams, Senior Superintendent who represented the GPF said his entity is undergoing a modernisation process which in effect will aid in investigations and collaborative efforts with other interlinked organisations.
The release said sexual abuse includes asking or pressuring a child to engage in sexual activities despite the outcome; indecent exposure to a child such as genitals, female nipples etc with the intention to gratify sexual desires or to intimidate or to groom the child; physical sexual contact with a child; or using a child to produce a child.
Child abuse the release said can also be accompanied by domestic violence, verbal, emotional, physical and mental abuse.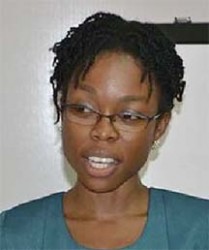 Omattie Madray, Programme Director of Childlink and Ayo Dalgety-Dean, Programme Director, Blossom Inc were also present at the workshop.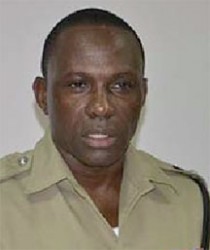 Around the Web