Local drug agents are in contact with their counterparts in Brazil following the discovery of a large quantity of marijuana and the arrest of four persons including two Guyanese nationals in the neighbouring country, CANU Head James Singh has confirmed.
Singh, asked by Stabroek News about any contact with his drug counterparts in Brazil said "yes we are in contact with our counterparts". It is unclear if CANU has launched a parallel investigation here to determine how the 50 pounds of marijuana made its way into Boa Vista over the border that Guyana shares with Brazil.
One of those arrested was once wanted in Guyana to assist with investigations into the discovery of a high-powered cache of arms at Tabatinga, Lethem in October, 2012.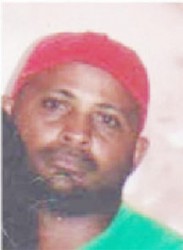 Clive Lloyd King called `Bora' surrendered to police six months after a wanted bulletin had been issued for him. He was subsequently released without charge. The names of the others held in Brazil were given as Guyanese Eric Eldon Bobb, 34, and Brazilians José Rodrigues Montague, 58, and Marlene Magdalene Romao, 39. King had been sought by the Guyana police in 2013 in relation to an arms bust in Lethem.
On October, 2012, police raided a house that belonged to King at Tabatinga, Lethem and found four automatic rifles along with four magazines and 389 rounds of 7.62×39 calibre ammunition; six M-16 rifles along with two magazines and 74 matching rounds; two shrapnel hand grenades; one Icon VHF radio set; one Icon hand-held radio set; and one roll of camouflage material. King was not at home at the time of the find and it was believed that he had fled to Brazil.
Police had issued a wanted bulletin for both him and the late Ricardo Rodrigues, a one-time associate of convicted drug kingpin Roger Khan, a week after the discovery. Rodrigues, who surrendered the next day and was released on station bail after being detained by police for a day, was later shot dead in an attack by gunmen.
One of King's employees, Benedict Thompson and King's wife were brought by police from Lethem to Georgetown after the find. Thompson was later charged.
The Boa Vista News on Wednesday said that the police seized 44 containers of marijuana which was hidden in the lining of the doors of a vehicle of Guyanese origin.
It said that this was the largest seizure of cannabis in 2015. The report added that Brazilian police had received an anonymous tip that the quartet would attempt a drug shipment during Carnival.
The report said that the police approached the suspects in two vehicles with care in the Satellite City neighbourhood. According to the article, they were already being monitored by the narcotics enforcement team. The quartet was described as part of a gang that has been bringing drugs into Brazil.
A motorcycle and two vehicles of Guyanese origin were intercepted.
The accused persons were charged for trafficking and association with trafficking and later admitted to the Monte Cristo penitentiary. The woman was referred to the public jail for women.
Around the Web