A man whose actions were observed when he broke and entered a house and stole a gas cylinder was on Friday sentenced to six months' imprisonment.
Roy Persaud, 37, admitted to breaking and entering the property of Moniram Rambharose at Herstelling and stealing the 20lb bottle valued at $20,000 on February 17.
The police facts stated that neighbours observed the actions of the defendant when he committed the crime. The police were then called.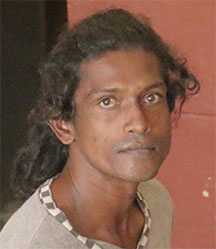 When the Chief Magistrate Priya Sewnarine-Beharry, before whom Persaud appeared asked him if he committed the crime, he deliberated before he admitted to selling the bottle. He begged the court for leniency. "A gon accept a small sentence madam," he said.
He was then sentenced to six months imprisonment.
Around the Web