Murder accused Ojay Van Gourie, also called 'OJ,' and Troy Holligan, called 'Shatta,' walked free from the berbice High Court on Thursday after Justice Brassington Reynolds upheld a no-case submission put forward by their attorney Peter Hugh.
Van Gourie and Holligan were accused of murdering New Amsterdam Market vendor Hansraj Samaroo, called 'Watermelon Man' and 'Barefoot Tiger,' of Hampshire Village Corentyne on March 27, 2010.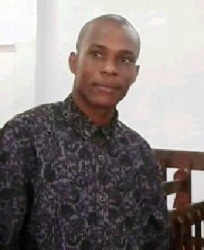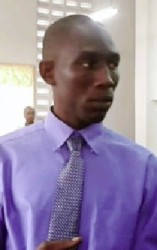 Justice Reynolds upheld the no-case submission on several grounds. He stated that the key witness Kumarie Samaroo, widow of the deceased, was unable to positively identify the accused while they were in court. Justice Reynolds noted that the witness had mentioned during the preliminary inquiry that it was the first time she was seeing the accused men.
He further stated that from the testimony of Government Pathologist Dr Vivekanand Brijmohan the cause of death was a lacerated artery. There was no evidence to link that to a gunshot wound.
Additionally, Justice Reynolds said, the identification parade was tainted and the police did not have any grounds to arrest any of the accused. He then told the accused that the charge against them was dismissed and they were free to go.
The state's case was presented by senior state attorney Judith Gildharie-Mursalin.
On March 27, 2010 around 7.30 pm, the Samaroos were robbed of almost $1 million in cash and jewellery. Kumarie had said she was in the kitchen downstairs cooking when she turned around and came face to face with one of the bandits. She said he told her not to holler and ordered her to lie on the floor.
She nevertheless started to shout for Rishie. She also tried to alert her husband, who was watching television upstairs, that the two other bandits were heading his way.
Within a few minutes, she said, she heard gunshots and she ran up to investigate. She saw her husband lying on the floor, bleeding. Hansraj died at the Georgetown Hospital the next day.
Around the Web