BRIDGETOWN, Barbados, CMC – Ex-West Indies Cricket Board head, Sir Wes Hall has described as "torrentially tasteless" current board president Dave Cameron's controversial tweet regarding champion batsman Chris Gayle.
Delivering the feature address at the Barbados Cricket Association's 2014 Awards Ceremony on Friday, the legendary former West Indies fast bowler said Cameron's actions had fallen "short of the diplomatic niceties".
"I am an ex-West Indies player and I have an unconditional love for cricket and for all people especially those who have been privileged to wear the maroon," the Barbados Today online newspaper quoted Sir Wes as saying.
"I want to warn our president of the West Indies Board as he tweets his language falls short of the diplomatic niceties. His retweet about Chris Gayle was torrentially tasteless.
"Oh, what a privilege and honour it would have been for a president as in the past, [to] congratulate Chris Gayle on the greatest double century in a one day international."
Cameron sparked a firestorm last week when he re-tweeted a message critical of Gayle's poor form, via online social networking service, Twitter.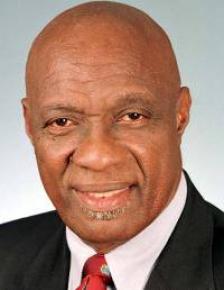 Following Gayle's failure against Pakistan in Christchurch, a fan tweeted: "Gayle goes… Can't buy a run. Let's give him a retirement package … Can't fail repeatedly and still front up based on reputation".
The message was re-tweeted by Cameron who subsequently deleted the post and apologised.
"No offense intended. Full apologies extended. Rally round the West Indies," he tweeted.
By then, however, the controversial re-tweet had gone viral across social and traditional media, prompting criticism from fans and a stern rebuke from players association, WIPA.
Cameron is up for re-election in less than a week and is being challenged by BCA president, Joel Garner, the legendary former West Indies fast bowler.
Garner was present at the BCA Awards Ceremony on Friday.
Around the Web