The Guyana Agricultural and General Workers' Union (GAWU) has hailed the contributions of its former President Albert Boodhoo, who recently passed away.
Boodhoo died in New York, USA on February 20 at the age of 72.
According to a press release from GAWU, Boodhoo also served in the Executive Commit-tee of the Guyana Trades Union Congress and the Federation of Independent Trade Unions of Guyana, and represented GAWU at several workers' forums in Guyana and overseas.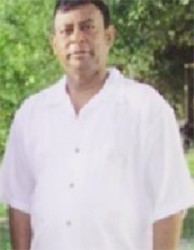 Boodhoo, the release said, also displayed "courage, consistency and firm leadership" in the struggle for the recognition of GAWU in the sugar belt as it replaced the Man Power Citizens' Association. He has made a worthwhile contribution to the betterment of workers which had earned him their respect, GAWU said.
Boodhoo was cremated on February 23 in New York.
Around the Web