New British High Commissioner to Guyana, Greg Quinn says the immediate priority in the short-term is ensuring transparent elections on May 11.
Presenting his letters of credence on Monday to President Donald Ramotar at the Office of the President he said:
"As we look to the short-term future our joint immediate priorities are to help ensure free, fair and transparent elections on 11 May which will produce a Parliament and President fully representative of the will of all of the people of Guyana.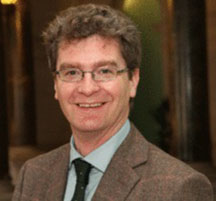 "Mr President I know your Government is committed to this goal and HMG (and our partners) all stand ready to help as necessary. I personally look forward to observing the elections."
Noting that historical ties between the two countries are strong and there are shared interests in politics, culture and sport, Quinn adverted to Guyanese who have made their mark on British society such as Baroness Amos; Trevor Phillips; Clive Lloyd; Lance Gibbs; Lord Ouseley; and Bernie Grant.
"This doesn't mean we won't have our differences. Friends often disagree. The best friendships are those which are strong enough to overcome disagreements. Indeed they must be strengthened by them. I look forward to coming years of varied and substantive debates", he said.
He added that the relationship between the two countries looks beyond politics.
"In my time here I want to ensure British businesses, big and small, have the opportunity to invest in, and sell to, Guyana. We produce some of the best goods and services in the world and are at the forefront of innovation. I want to see more evidence of that here in Guyana. I also want to see more Guyanese students studying in the UK before returning to Guyana. To encourage this the number of Chevening educational scholarships will triple this year", Quinn said.
He said that he hoped that the Government and people of Guyana will take whatever he says in the constructive spirit in which it is meant just as he would take on board any constructive criticisms made of him.
Quinn replaces Andrew Ayre who had an acrimonious parting with the government here after he made blunt statements about the prorogation of Parliament among other issues.
Around the Web