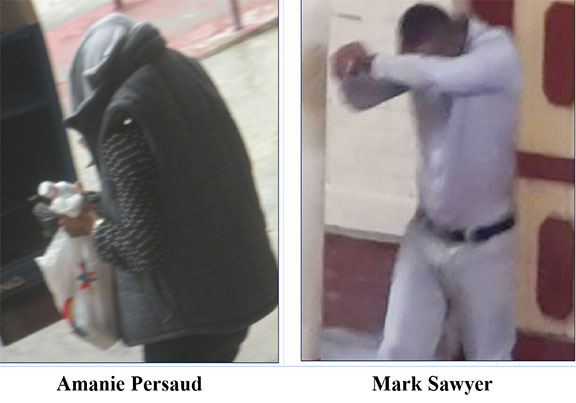 A woman, who was allegedly nabbed with a quantity of cocaine in a suitcase as she was leaving Guyana via the Timehri Airport was yesterday refused bail, along with the man who reportedly gave her the suitcase.
Amanie Persaud, 27, of Montrose, East Coast Demerara, denied that on March 1, at the Cheddi Jagan International Airport, Timehri she had in her possession 2.256 kilogrammes of cocaine for the purpose of trafficking while she was an outgoing passenger.
Meanwhile, Mark Sawyers, 25, of Dazzel Housing Scheme was also charged with the possession of 2.256 kg of cocaine for the purpose of trafficking. He pleaded not guilty, after the charge was read by Chief Magistrate Priya Sewnarine-Beharry at the Georgetown Magistrates' Court.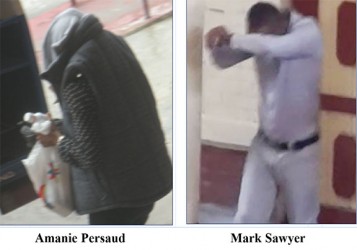 Persaud's attorney sought bail for her, claiming that she was set-up by someone at the time of her arrest. He stated too that her suitcase was exchanged by a man and Persaud had no knowledge of the drugs concealed inside.
Attorney Pamela De Santos represented Sawyers. She told the court that her client is married and has fathered a child. He works as an excavator operator.
Counsel also protested her client's innocence while she pleaded for bail. She said that on the day in question, officers from the Customs Anti-Narcotic Unit (CANU) went to Sawyers' home about 2 am and broke open his door, while they carried out a search which came up empty. She stressed that the officers repeated the act and again they had no evidence to link Sawyers to the drug.
The lawyer added that someone from the airport made an allegation against Sawyers which led to his arrest. Further, De Santos said her client did not know Persaud and had only met her through his wife who was a friend to Persaud.
CANU prosecutor Oswald Massiah contradicted the attorney's case. He told the court that Sawyers had an arrangement with Persaud to carry the suitcase to the United States. Massiah added Sawyers bought the woman's ticket and he also booked her flight through a travel agent at Ogle. In addition, he gave her $50,000 spending money.
The court also heard from the prosecutor that Persaud had bought a pink suitcase but it was exchanged by Sawyers who gave her another one to travel with instead. The pink suitcase, Massiah said, was retrieved from the home of Persaud during the search carried out by the CANU officers.
After listening to the submissions, the Chief Magistrate refused bail.
The defendants were remanded to prison until March 9, when they will appear at Providence Magistrate's Court.
Around the Web