Less Guyanese are looking to migrate, according to a survey last year for the Latin American Public Opinion Project (LAPOP).
Among the questions asked in the survey, which sampled 1,558 individuals from across the nation to give a representative sample of the country, was whether or not the individual intends to work or live abroad in the next three years. "We see that a smaller percent of people responded yes to that question in 2014 than did in some of these earlier years," Director of LAPOP Dr. Elizabeth Zechmeister told Stabroek News in an exclusive interview on Thursday.
"That has declined over the years. So there has been a decrease in people's intentions to emigrate," she said. She noted though that it is still high in Guyana compared to other countries.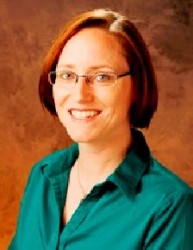 Results from the survey done in the middle of last year had indicated that Guyanese are more satisfied with their lives. "We see some indicators that people are a bit more satisfied, a little more content with their lives," Dr. Zechmeister said. She noted that people are more satisfied in 2014 with their lives than they have been on average in previous years especially.
LAPOP, run by US university Vanderbilt, conducts the Americas-Barometer survey every two years which is a scientifically rigorous comparative study that covers 26 countries including Guyana, all of the mainland independent countries in North, Central, and South America, as well as a significant number of countries in the Caribbean.
Since 2012, the survey indicated that there was also a decline in political system support and decreased satisfaction with the way democracy works. Dr. Zechmeister noted that the 2012 survey was done in the early part of that year which was not that long after the 2011 elections and so it seemed that there was a little bit of a honeymoon effect for the system in general. People were feeling a bit more supportive of the system, they were also a little more politically interested and a little bit more trusting of political parties, she said.
"The message coming from the survey data seems to be that the system is falling a bit short in meeting those expectations," she added.
Dr. Zechmeister and Dr Mitchell Seligson, the founder and senior adviser to LAPOP, said that the survey reveals interesting as well as provocative trends and those interested can access the data on the project's website. "We identify problem areas, we identify successes and then we hope that others take that information and can act on it," she said.
Dr Seligson noted that Guyanese were willing to participate in the survey.
Around the Web