For most of her childhood she watched her mother being battered by her stepfather in alcohol-fuelled episodes which saw frequent visits by the police to her home and made her childhood a never-ending cycle of violence.
The one attempt her mother made to remove her from the violent environment ended disastrously. She not only witnessed violence when she moved in with her father and stepmother, but she was also on the receiving end of physical, mental and emotional violence to the extent that her own life almost ended.
But now at age 24 Ceara Roopchand is looking to move past that childhood from hell, using her experience as vehicle of change.
"My drive is that I have been there and I have that passion to want to make sure youngsters who come out of the same situation feel like it's not the end of the world for them, but that there are other ways, other opportunities for you to change your life," she told the Sunday Stabroek in a recent interview.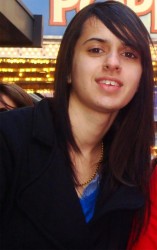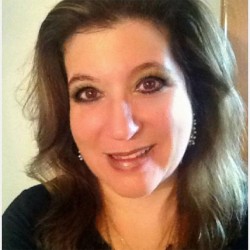 Roopchand is now a member of the Caribbean American Domestic Violence Awareness (CADVA) and according to one of its founding members, Dianne Madray, she is one of the "silent victims" of domestic violence. Madray has explained many times that children who live in homes where violence is being perpetrated are often forgotten and not given the help they need to move past the horrible experience.
Roopchand believes that because her mother, who would have grown up in a violent home as well, was one of those children who did not receive the requisite help, both of the significant relationships in her life were violence-prone.
Roopchand is here for a two-day CADVA event, which starts today and is part of its 'One Billion Rising' activity to commemorate International Women's Day, observed on March 8 every year. She will speak about her experience with the aim of engineering change.
"We are trying to create unity amongst our women and a transformation…," Madray said, explaining that they are trying to encourage women to speak more; a process she described as revolutionary transformation, which gives them that "voice that they can open up more and begin to heal.
"It is about saying enough is enough, the revolutionary part is about [taking action] we are tired, extremely tired, enough is enough. We don't want to hear it anymore, we don't want to talk about it anymore we want action."
Questioned about what action is taking place during the two-day event, she posited that if women don't come together united, then "we might as well go back to where we started." She said the two days would see women coming into one space—the Pegasus—beginning today from 10 am where they would tell their stories on domestic and sexual violence. Robin Shaye, author of Until You Die – The Narcissist Promise, will be at that event.
Tomorrow night, CADVA hosts its 'Red Revolution Evening Gala' at the National Cultural Centre. This will take the form of an artistic programme which will also see various women being honoured for their work in addressing violence against women or for standing up to violence and persevering. Both events are free and tomorrow night women are asked to rock their red dresses. New York City's 2014 Youth Poet Laureate Ramya Ramana will headline the programme. Also appearing will be Cloyette Harris Stoute, founder of Guyanese Girls Rock.
CADVA will also recognise the many women who would have died as a result of violence and Madray explained that she and CADVA's founder Sukree Boodram have created a montage which is being released today. Assisting them in this process is rights activist and blogger Mark Jacobs, who has created a memorial for women who have suffered physical and sexual violence. This is also being unveiled today and will be transported via a horse cart to the National Cultural Centre tomorrow as part of a procession.
'Absolutely horrific'
"That entire period was absolutely horrific and involved violence, physical, emotional and mental, there was nothing I did not experience between my mother and my stepfather," Roopchand said candidly about the years she spent in the home of her stepfather.
Today, even though they are separated the emotional and mental abuse still continues. Roopchand's brother, who is younger, lives with his father in the US and her mother is subjected to verbal tirades whenever she visits her son.
"I have seen him beat my mom until she is unrecognizable. He has put his hand to her throat, you know, I have had the police to my house countless times," she said.
Her first memory of the violence was at the tender age of seven when her stepfather was highly intoxicated. She said alcohol fuelled most of the violence between her mom and stepfather as both of them are heavy drinkers.
Born to a Guyanese mother and an Irish father, Roopchand has lived most of her life in London but has spent some time in the US and Guyana.
She does not have a good relationship with her father, having also experienced violence at his hands. She lived with her dad for a short period when she was 13 years old and experienced direct violence from both her dad and stepmother, whom she said attempted to kill her. Apart from that they were also violent towards each other and even her then six-year-old half-brother was not spared.
"I have tried to have a working… relationship with my dad but he is a very difficult person because he has a viewpoint and if you don't agree with him then you can't get along. He doesn't respect the fact that people have different opinions."
Her mother encourages her to speak out and be open about what has happened to her and knows that she is part of CADVA and has even helped in fund-raising activities for the group.
She pointed out that there are not a lot of young people who witness such violence who come out and speak about it publicly.
Roopchand said she has not allowed the experience to keep her from achieving and she only recently graduated with a first class degree in Economics. She is the first in her family to attend university, and she will read for a Masters in Social Policy in Development come September. She hopes to one day work with an international organisation and be posted to the Caribbean.
'A better sisterhood'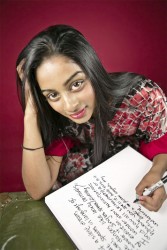 Meantime, Madray said that it is the hope of CADVA that following the events on Sunday and Monday that more women would come out and speak about their experiences and eventually a real sisterhood of support would be created.
"We need to stop being afraid and just unveil much more and that is what this whole theme is about…" she said adding that CADVA will be going into communities and reaching out at a grassroots level "more than we have done before" to meet the women who are not being heard.
Madray said it is not about an "event at the Pegasus" but rather talking to women under "the bottom house and under a tree… meeting women everywhere and anywhere." She pointed out that the events are for women from everywhere and are free and while some might question the event being held at one of the more upscale hotels, Madray noted that CADVA has a working relationship with the hotel. On the other side of the coin, she pointed out that women are getting an opportunity to get away from home and visit places they might not have visited before.
"It is for us to educate women about… their rights and how important it is [for them to] take steps and for them to come together to put an end to this otherwise we are going to continue losing our women," she stressed.
With the upcoming elections, Madray said it is CADVA's hope that the National Assembly will have "stronger voices… and… stronger advocates for women."
Madray stressed that women need to come out and vote come May 11 if they want to see change and be part of that change and not to have the attitude of "let them boys go ahead and vote." She said women who are housewives and those at home are the ones who need to see themselves as part of the system and want to be part of the fight.
"Laws need to be changed, laws need to be strengthened, the Domestic Violence Act needs to be strengthened," Madray said, though she agreed that on paper the present Act is very strong but as many women advocates have pointed out, the problem arises in its implementation.
"We have to still educate our women for them to grasp that concept to say that enough is enough; they don't have a support network and that is where it has to change," she said.
She believes that a better support network needs to be created to really help women who are suffering to really be each other sisters. It is not that Madray is encouraging persons to put themselves in harm's way to help another but rather to care enough to be there for each other.
"Remove the indifference…we need to ensure that people make an effort to work together it is not about I am going to do my thing and she is going to do her thing, imagine if yours and mine came together how [much] stronger it is going to be," she said.
For Madray to engineer the change needed to tackle this fight effectively is to create a better sisterhood in Guyana, and in doing this CADVA plans to lead from the front.
"Putting aside all differences and indifferences, if we are all advocates and we want to help these women then we have to work together," she stressed.
Come next year March it is CADVA's hope that its work would have started to bear fruit and laws would be better implemented and women would be more aware of their rights.
She said women need to understand "when you do nothing you get nothing" and guard against "complaining until you end up in a coffin."
The two-day event is supported by Fly Jamaica which provided tickets for the guests.
Around the Web