Chairman of the Police Complaints Authority (PCA) Justice Cecil Kennard has recommended that an inquest be held into the January shooting death of Ryan Couchman all-egedly at the hands of an off-duty policeman but it is now up to the Director of Public Prosecutions (DPP) to make the final decision.
Justice Kennard told Stabroek News late last week that he has concluded his review of the file sent to him by the police and has sent it to the Chambers of the DPP for her to make a recommendation.
He said he felt that an inquest was necessary in this instance as there are some outstanding questions surrounding the shooting. According to Justice Kennard the persons who were with Couchman at the time have "simply disappeared." He said that based on what he was able to ascertain there were at least two people with him. Stabroek News had been informed by sources that following the shooting two young men boarded a passing Route 42 minibus and disembarked in the Meadow Bank area. One of them was seen crying during the journey and it was suspected that they were with Couchman when he was shot.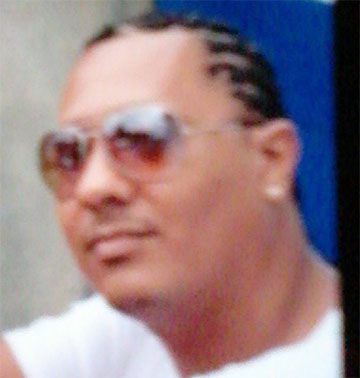 Justice Kennard said too that all he had to rely on in the file were statements from the shooter and his reputed wife, which did not help the case much.
In a statement, the police said investigations were being conducted into an incident that occurred at about 7 pm on January 4 in which an armed policeman in plain clothes was attacked and robbed of his gold jewellery by three men at Soesdyke.
"During the robbery, the policeman, who was being repeatedly assaulted by the perpetrators, discharged a round which fatally wounded one of the men," who has since been identified as Couchman, the police said. The two accomplices managed to escape.
The statement said the injured policeman was taken for medical treatment at the Diamond Diagnostic Centre.
Police had also said that Couchman, a 34-year-old resident of Lot 1360 18th Street, Diamond was known to them and had been previously charged with robbery under arms.
Relatives have strongly criticized the police's version of events saying that it differed from the eyewitnesses they spoke with and just did not 'mesh.'
Stabroek News has since learnt that the policeman who allegedly pulled the trigger has returned to work though it is unclear if he remains at the same location he was attached to prior to the shooting or was transferred.
Couchman's relatives feel he would not have committed an armed robbery as he was financially settled. They feel he was being branded a criminal by the police because of the previous matters he had before the court and to cover up for the policeman who reportedly pulled the trigger.
His brother Roy, during an interview with Stabroek News, had expressed belief that the killing was unjustified. He said that based on the family's investigations the incident started at a swimming resort on the highway and ended tragically at the Soesdyke junction.
He said based on what they were told the policeman was involved in an altercation at the resort and Couchman managed to defuse it.
According to relatives, Couchman was a shareholder of the Couchman Mining Company for approximately five years and was the owner of a 2007 pearl white Toyota Allion which was recently purchased from proceeds of the mining operations in the interior.
They said that in this regard he had no reason to steal.
Couchman, according to them was "medically and officially" paralyzed on his left hand from the shoulder down to his fingertips. In this regard they said it was highly impossible for him to attempt to commit a robbery while holding a broken bottle at the same time.
They had also questioned why no statements were taken from Couchman's friends who were with him at the time. It is unclear how many persons were with him when the shooting occurred.
Bad track record
The hearing of inquests in the Magistrate's Court has had a less than impressive record and there are concerns that enough is not being done to ensure that these matters are heard and concluded in a timely manner.
There are at least two inquests which are outstanding – one into Julian Marks's death which occurred in 2009 in the Eterinbang area and the other into the shooting to death of Adrian Bishop last year by a policeman.
One security official questioned what criteria is used in deciding why an inquest should be held adding that it was quite noticeable that even with those inquests which are recommended, some are held while others are not. He noted that there are cases were persons have requested such a course of action and it had been granted.
Pointing to recent cases where prisoners died after sustaining injuries while in the lockups, the source said that this in itself demands an inquest not only to ascertain why the deaths have occurred without the police being fully aware of what was happening but also to have recommendations made to place the lockups at more strategic points and to change the appearance of lockups.
The source stated that lockups ought not to be in an isolated part of a police station with a steel door with only a small window at the top which one has to peep through to see what is happening inside. He said lockups should be in a location where a police rank can see straight in especially if he or she is sitting nearby.
According to the Coroner's Act Chapter 4:03 an inquest takes place when an unnatural death is reported and also in cases where a person dies while confined in any prison, or in any lockup, or place of confinement for persons accused or convicted of having committed any offence.
Backlog
A legal source said that because of a backlog at the Magistrate's courts it takes a while for inquests to be heard. It was explained that in addition to their daily cases magistrates would have to find time to conduct an inquest. The source said that this is where difficulties arise as sometimes there are no available times for these matters to be heard. It was explained that after a file leaves the DPP with the recommendation for an inquest, there is a long process that takes place before a date is set and the hearing commences.
The source said too that because of the delay, inquests would pile up. After the DPP recommends an inquest, this decision is passed to the police and ranks would then collaborate with the court to get the hearings started.
An inquest involves a magistrate and nine jurors who work under the guidance of the Act.
The source said the jurors would listen to the evidence presented and if they find that someone is culpable for the death then this is indicated to the DPP who would recommend that the person be charged. The source pointed out that very rarely is someone held culpable in an inquest.
Around the Web