A West Coast, Berbice man is on trial in the Berbice High Court for engaging in sexual activity with a 10-year-old child.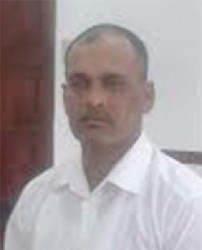 Dennis Evans, called "Die Die," 36, of Bath Settlement, pleaded not guilty when he appeared before Justice Brassington Reynolds on Monday.
Evans is accused of being engaged in sexual activity with a child whom he knew or should have known was a minor on October 18, 2010. He was charged with the offence on March 14, 2011 and had been committed to stand trial by Magistrate Rhondell Weaver on March 11, 2014.
The trial is due to continue today at 9AM when state counsel Judith Gildharie-Mursalin is expected to deliver her opening statements.
Around the Web