Roman Catholic Bishop, Francis Alleyne yesterday called on the police to act swiftly in placing the killers of Courtney Crum-Ewing before the court and he also appealed to political leaders to condemn the killing and promote messages of peace on the campaign trail.
In a statement entitled `A time to heal', the Bishop noted the killings of Crum-Ewing, 40, in the Diamond Housing Scheme while he was urging residents to vote, and Randy Persaud, 27, in Agricola moments apart on Tuesday.
Stating that the execution-style murder of Crum-Ewing was also "dangerously timed" as it came amid campaigning for the May 11th general elections, the Bishop pointed out that many persons in the absence of evidence are already drawing political inferences.
"At this time, to draw specific conclusions as to where culpability rests, I call on the Guyana Police Force to act swiftly in its investigations to find and bring these killers before our courts", the Bishop stated.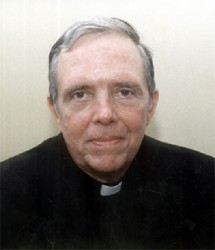 The murder of Crum-Ewing under those circumstances is a retrograde step for the country and deserves the highest condemnation from all, the Bishop declared.
"The murder of Randy Persaud, and so many others under similar circumstances, is no less important than the murder of Mr. Crum-Ewing as it affects us all as a people who value, or are expected to value, the sanctity and dignity of life and indeed the human person", Bishop Alleyne asserted.
He adverted to his public statement on November 11 last year following the prorogation of parliament where he had stated that Guyana was in uncharted territory and that reconciliation and trust were vital to restoring and building the nation. That statement was the first that the Catholic Church had issued on events here for several years.
Bishop Alleyne extended sympathies to the families of the deceased and called on political leaders to condemn the "barbaric killing" of Crum-Ewing and to "actively promote messages of peace on the campaign trail and create an environment of security and nationhood in which citizens can exercise their democratic and constitutional right, and indeed duty, to elect a government of their choice."
He requested all Catholics to offer prayers for peace this Sunday.
Around the Web