A couple was yesterday remanded on a charge of cocaine trafficking after police claimed that their suspicion was aroused when the man attempted to get rid of a bag when he laid eyes on a mobile patrol in the Werk-en-Rust area.
Richard Presto and Marie Andrews told Magistrate Fabayo Azore that they were not guilty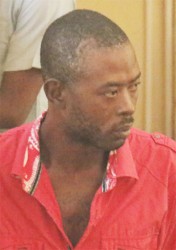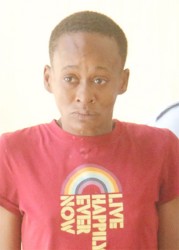 after the charge was read to them at the Georgetown Magistrates' Courts.
Presto, 37, a vendor of 829 East La Penitence and Andrews, 37, of La Jalousie, West Coast Demerara, allegedly had 12.5 grammes of cocaine for the purpose of trafficking in their possession on March 11, at Cross Street, Georgetown.
Prosecutor Simone Payne said ranks were on a mobile patrol on Cross Street, Werk-en-Rust, when they observed Presto, upon seeing of the police, run and throw a bag into a neighbouring yard.
She added that the man's actions raised the suspicion of the police, who decided to retrieve the bag. Upon examining the contents of the bag, she added, the police found what they suspected to be cocaine.
Payne said they then ventured to the house from where Presto had run and they met Andrews. Upon a search in her presence, the officers found a transparent plastic bag containing suspected cocaine, she added. The items were then tested and the weight was confirmed to be 12.5 grammes of cocaine, the prosecutor said.
Payne objected to bail due to the seriousness and prevalence of the offence and the duo was remanded to prison until March 31.
Around the Web