Nykose Gritten was on Thursday committed to stand trial in the High Court for the murder of money changer Wendell Liverpool during a robbery.
At the end of a preliminary inquiry at the Georgetown Magistrates' Courts, Chief Magistrate Priya Sewnarine-Beharry committed Gritten, 20, of Laing Avenue, to face a trial after finding that a prima facie case was made out against him.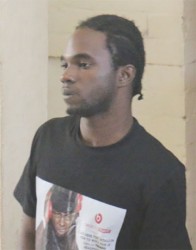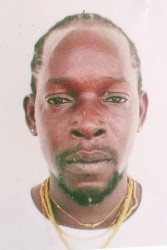 It is alleged that between June 20 and June 23, 2014, Gritten murdered Liverpool in furtherance of a robbery.
Liverpool, 44, of Lot 453 West Ruimveldt Housing Scheme, was shot and robbed by gunmen on June 20, last year. He succumbed to multiple gunshot injuries at the Georgetown Hospital three days after.
According to his mother, Bernice, Liverpool was out on the West Ruimveldt main road drinking with his brother and some friends when the attack occurred. She was told that three young men on motorcycles rode up and attacked him. She said the men rode away with his money and his jewellery after her son fell to the ground.
The inquiry saw ten witnesses take the stand.
Prosecutor Bharat Mangru was responsible for the successful committal of Gritten.
Around the Web