A Mahdia resident, allegedly caught by police as he discarded a bag containing a quantity of cannabis, was yesterday remanded to prison on a charge of possession of narcotics for drug trafficking.
Nigel Gordon is charged with having 31 grammes of cannabis in his possession for the purpose of trafficking. He pleaded not guilty to the charge when it was read to him by Chief Magistrate Priya Sewnarine-Beharry at the Georgetown Magistrates' Court 1. The police's case is that on the day in question, police on a mobile patrol observed Gordon throwing a clear plastic bag away. The bag was later retrieved and was found to have contained a quantity of leaves, seeds and stems. He was told of the offence and charged.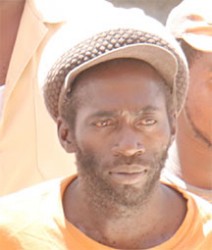 Prosecutor Bharat Mangru objected to bail since no special reason was provided to the court.
As a result, Gordon was refused bail and the matter was transferred to the Mahdia Magistrate's Court for April 20.
Around the Web