Hundreds of persons from all across the country turned up at the Cornelia Ida, West Coast Demerara home of Mohamed Faraad Khan yesterday to pay their last respects as he was finally laid to rest.
Many expressed sadness at the brutal manner in which Khan's life was snuffed out and said he did not deserve such a death. He was buried according to Islamic rites and was described as a kind and humble man who gave generously whenever the need arises.
Those gathered were reminded that "everyone has to face death" and that they "must be prepared for it and live a good life." They were also told that Khan lived an upright life.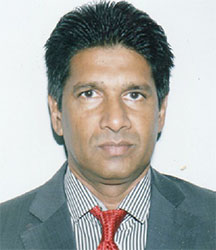 Khan, who was popularly known as 'MFK,' was brutally murdered sometime between August and September last year before his mutilated body was dumped at Cummings Lodge, East Coast Demerara. DNA samples sent to a lab in Trinidad recently confirmed that the remains were his.
The former owner of MFK Trading, Khan had travelled to Guyana from his home in Venezuela, where he lived with his wife and their children, to meet with his attorney and to look after some business in the interior. He was last heard from on August 21 last and he was reported missing last October.
Shabir Khan told Stabroek News that his brother was the "heart of the family" and that it hurt them to know that "something like that happened to him and nothing was done."
He wants to know the status of the investigation now that the police have confirmed the identity of his brother's remains.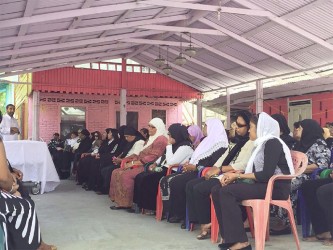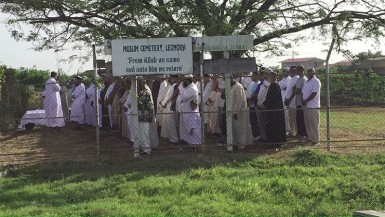 He lamented that his brother had survived an execution attempt a few months before the body was found and had provided investigators with the name of a suspect. He had also told them that there was an "$11M contract on his head" and Shabir questioned what would be the next step that the police would take.
According to him, his brother was brutally murdered because he was trying to recover money that was owed to him.
Following his disappearance, relatives and close associates had pointed fingers at a businessman who they said owed Khan some $80 million.
On September 22 last year, Khan's decapitated corpse was found. The head, which was in a plastic bag, was found nearby. The corpse was also missing a leg from the knee down and a foot from the other leg was apparently severed at the ankle. Relatives, even before the DNA tests, had said the corpse was that of Khan.
Around the Web