A market vendor was fatally stabbed during the wee hours of yesterday morning outside a popular bar in Port Mourant, Corentyne, Berbice.
Karamchan "Gano" Jageshar, 41, who had addresses at Lot 40 Williamsburg, Corentyne and Second Street, Alberttown, Georgetown, was pronounced dead on arrival at the Port Mourant Public Hospital after he was taken there by lawmen.
Police, in a statement on the murder, said Jageshar was involved in an argument with another man in a bar at Port Mourant and he was stabbed to his chest. His alleged assailant has been arrested.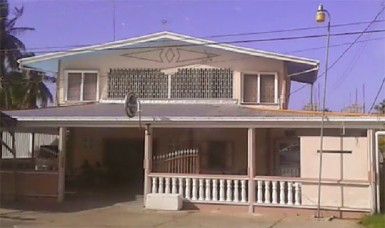 But at Satesh Liquor Restaurant, located next to the Berbice Public Utilities Commission office, the proprietors denied that the stabbing happened in the bar. They said they were closing up when they heard a commotion outside the shop early yesterday morning. Upon investigating, they were told that a man had been stabbed.
They said they immediately summoned the police, who arrived a few minutes after and took Jageshar to the hospital. The owners of the shop were adamant that the stabbing did not occur on their premises but rather beyond their fence.
Stabroek News was told that Jageshar, who is a grocery vendor at Bourda Market, travelled to Berbice on Sunday to attend a horse racing meet at the Kennard Memorial Turf Club at Bush Lot. His family said he would normally visit for horse racing meets and whenever there were family gatherings.
At his mother's home at Williamsburg, his grieving family was in a deep state of shock at the man's sudden death yesterday.
Zainool Mohamed, 34, explained that before his brother visited the Port Mourant bar, he had met friends and then visited his mother and brother sometime after 11 pm. Mohamed said Jageshar left with friends to go to a house at Portuguese Quarters, a stone's throw away from the bar. It was the last time he was seen alive by relatives.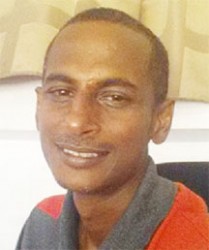 Grieving mother Elizabeth Narine, 62, said her family received a telephone call sometime after 1 am. The caller, who is an uncle of Jageshar informed the family that the man had been stabbed. She said she, one of her sons and a daughter-in-law went to the scene with the intention of taking Jageshar to the hospital.
However, on arrival at the scene Narine was greeted with the sight of her son lying in a pool of blood. "When we go to the [scene], I passed him and didn't even realise I pass him… then we saw him lying on the ground," she lamented.
The man's sister-in-law, Meena (only name given), added that they were prevented from examining Jageshar at the scene. Later, when they visited the mortuary, they discovered that he had an incised wound in the stomach region.
The man's intestines, according to relatives, were protruding.
The man's brother stated that the family remains puzzled as to how his brother met his death. However, lawmen have indicated to the family that there are several witnesses to the fatal attack.
Jageshar was a father of four children, Jenny, 18, Anita, 16, Amrita, 11, and David, 9.
Around the Web