The police have released two young men who were held in connection with the murder of political activist Courtney Crum-Ewing after investigators failed to find concrete evidence implicating them.
A week after the shocking murder, several leads have yielded nothing of substance for investigators, who are under pressure to produce results. Crum-Ewing will be buried today.
Contacted yesterday Crime Chief Leslie James told Stabroek News that the two men had been released. Stabroek News has learnt that police let them go on Monday afternoon after the maximum 72 hours allowed by the law for persons to be held without charge elapsed. They have been instructed to report to the police at scheduled times.
James was unable to give an update on the car, which had been impounded last Friday, the same day that the duo was picked up. Stabroek News understands that the car was suspected to be the vehicle that transported the gunman to and from the spot where Crum-Ewing was ambushed and shot dead. Based on the information that the police have managed to gather, a Toyota 212 model car was used in the attack.
Crum-Ewing, 40, was shot around 8PM last Tuesday as he was urging persons in the Diamond, East Bank Demerara community to vote at the upcoming May 11th elections to oust the incumbent PPP/C government. A post-mortem examination revealed that he was shot a total of five times, including three times to the head.
Persons have linked Crum-Ewing's murder to his political activism, saying it was most likely committed by those who threatened him after he refused to end his open criticism of the government.
He had staged a one-man picket outside the office of Attorney General Anil Nandlall over statements the official had made in a recording that was made public last year.
The slain man's mother, Donna Harcourt, has expressed fear of a "cover-up," saying that police are not treating the death threat reports made by her son against two prominent members of government when he was alive seriously. The threats are linked to his protest outside of the Attorney General's chambers.
Concerns have also been raised about how the police responded to the report of the shooting.
A resident of Diamond had told this newspaper that police ranks arrived at the scene within minutes of the shooting. However, the fact that none of them was attached to the Golden Grove Police Station, which is the nearest police station, the resident said, was highly suspicious.
There was also nothing to indicate that ranks blocked off the only entry/exit point to the area or scoured the dark streets of the community to pick up some information that could tip them off about the direction in which the shooters drove.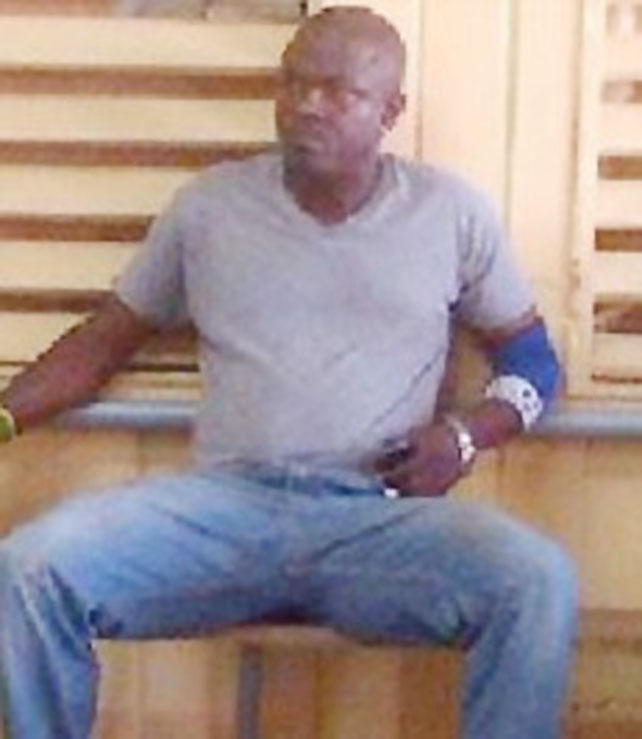 Around the Web