Amnesty International has begun a campaign to pressure government to carry out a thorough, independent investigation into the killing of activist Courtney Crum-Ewing and bring those responsible to justice.
"The killing of a political activist in Guyana during the pre-electoral period fuels fear that further violence and limitations to freedom of expression may occur," the international human rights non-governmental organisation said in a statement today.
It urged persons to immediately write to Prime Minister Samuel Hinds or Police Commissioner Seelall Persaud and send copies to Attorney-General and Minister of Legal Affairs Anil Nandlall calling on the authorities to carry out a thorough, independent, impartial and timely investigation into the killing and bring those responsible to justice.
Amnesty International also urged that the persons call on the government officials to guarantee a favourable context and peaceful atmosphere for the peaceful exercise of freedom of expression, association and assembly and other civil and political rights; and to urge the authorities to provide adequate protection to political activists, journalists and human rights defenders who might be at risk as a result of the exercise of their right to freedom of expression. The NGO urged that the appeals be sent before April 28.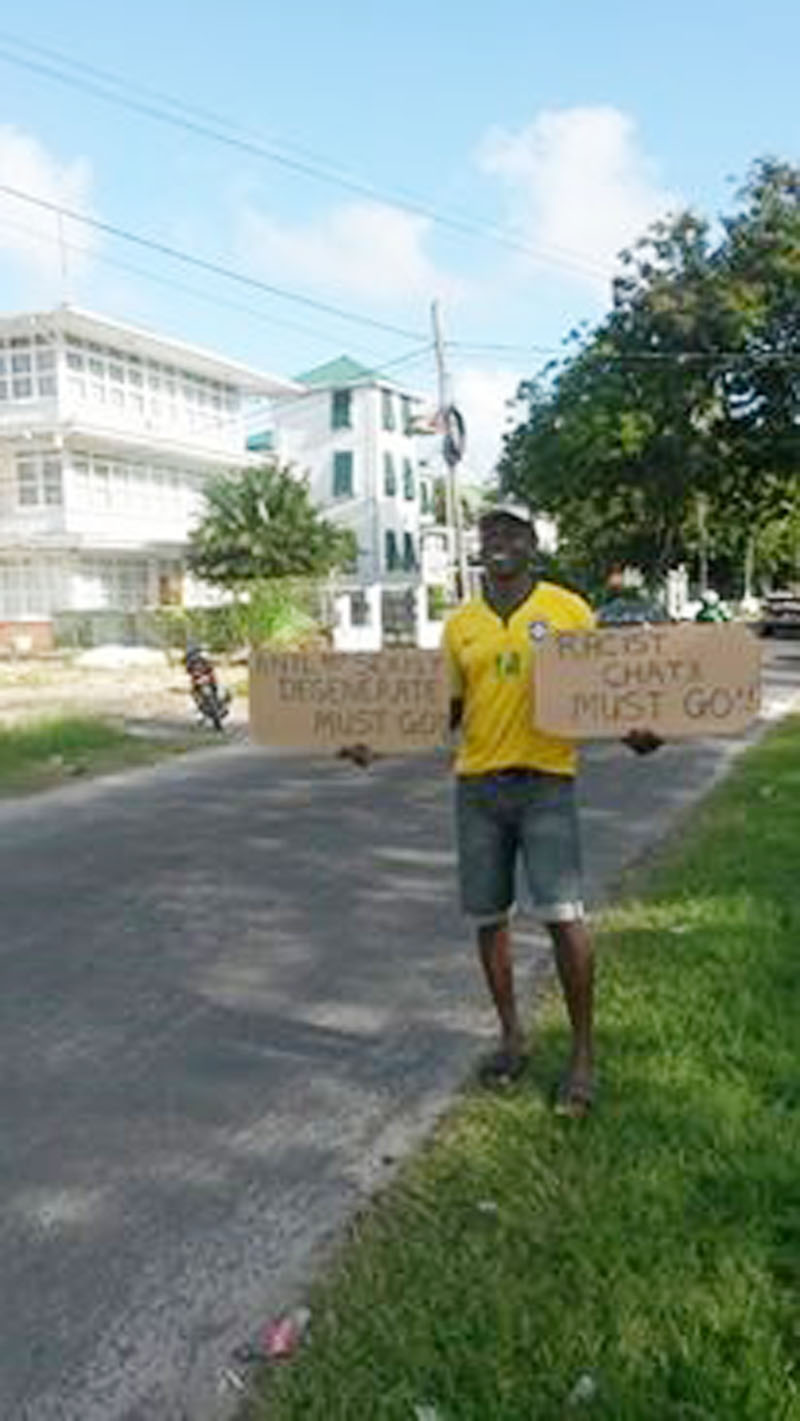 Crum-Ewing, 40, was shot around 8 pm on March 10 as he was urging persons in the Diamond, East Bank Demerara community to vote at the upcoming May 11th elections to oust the incumbent PPP/C government. A post-mortem examination revealed that he was shot a total of five times, including three times to the head.
Persons have linked Crum-Ewing's murder to his political activism, saying it was most likely committed by those who threatened him after he refused to end his open criticism of the government.
He had staged a one-man picket outside Nandlall's office over statements the official had made in a recording that was made public last year.
The slain man's mother, Donna Harcourt, has expressed fear of a "cover-up," saying that police are not treating the death threat reports made by her son against two prominent members of government when he was alive seriously. The threats are linked to his protest outside of the Attorney General's chambers.
Amnesty International noted that several members of both the opposition and the ruling party have condemned the killing of Crum-Ewing and urged the police to thoroughly investigate it. "However, given the sensitive electoral context and the police's poor record in solving high-profile murder cases, there are fears that this killing might exacerbate political tensions, spark further violence and have a chilling effect on freedom of expression," the statement said.
Around the Web