The four men who were detained in connection with the murder of poultry farm manager, Errol Alvyn "Gregory" Hernandez have been released from police custody according to Crime Chief Leslie James.
James told Stabroek News that the quartet was released on Monday afternoon. He added too that the investigators have not yet come up with any `solid' leads.
Hernandez, age 61, formerly of North West, Region One, was found on Sunday around 7.30 am by a group of farm employees who noticed him missing. According to a source, Hernandez would usually turn off the farm's generator every day at midnight. However, on Sunday morning, employees returned to work and found the generator still running.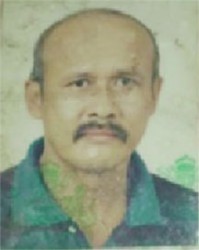 When the door to the man's living quarters was kicked down Hernandez was discovered sprawled on the ground in a pool of blood. There were several stab sounds about his body.
The four men who were later detained were employees of the farm but had been fired after they were reported by Hernandez for stealing chickens.
Around the Web