The fire that claimed the lives of a father and his two daughters and destroyed a Robb and King streets building is not being investigated properly, according to a former detective, who says police seem to be reluctant to follow a worthwhile lead.
Stanley Paul, a former detective who had owned a section of the building, said there is a witness to the arson attack and he himself had been told of a threat to burn the building.
Theresa Rozario, 12, and Clarissa Rozario, 14, perished in the fire, while, their father Hilrod Thomas, 63, had suffered burns and died later. Thomas and his two daughters lived in the top flat of the three-storey building, while other parts of the building were occupied by small businesses.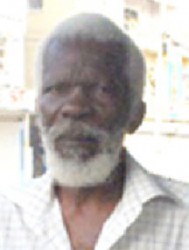 According to Paul, a commercial sex worker saw the person that set the building on fire and she could identify the arsonist at any time, and yet the police have failed to interrogate her.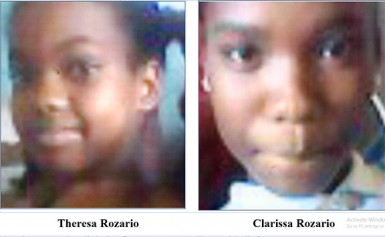 Paul also said the person had told him that he was going to burn the building after claiming ownership. He said the person's claim stemmed from his relation to a previous owner that had died and he felt he had an entitlement.
Paul said he urged the man to not be rash and told him to get an injunction against the new owners of the building. But the man refused to listen and said he was going to wait for those who reside in the building to invest more money and then he was going light it aflame.
Paul also said it was not the first time that someone tried to burn the building and he had previously saved the same little girls that perished some time before.
Jeffrey Thomas, the brother of Hilrod and a former minister under the PNC administration, said he was not satisfied with the work of the police, and that it is beyond belief.
Zamara Rozario, a sister of the now dead girls, had previously said that in 2009 there was a similar attempt to burn the building, which involved persons throwing fireballs at the structure. She said a fire had started, but it was quickly extinguished resulting in only a section of the building being burnt.
Around the Web