Relatives of Avo Singh, the Mahaicony fisherman who was reportedly thrown into the Atlantic Ocean by crewmates last Tuesday, are organising a search party in hope of finding him.
Police had said Singh, 22, of Dundee, Mahaicony, East Coast Demerara reportedly had an argument with his co-workers aboard their fishing vessel in the Atlantic Ocean, off the foreshore of Bush Lot, Berbice and was thrown overboard. His three fellow crew members, including the captain, were afterward taken into custody.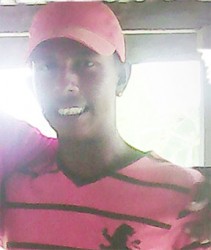 Anxiety gripped Singh's family yesterday after relatives received news of the discovery of the body of a man in the Berbice River. While they were eager to identify their relative, before even getting a chance to see the corpse, Singh's sister Nalo said that they received word that the corpse was already identified as someone else.
Nalo said it appears that the ordeal is taking a toll on the captain of the boat, who has reportedly been giving conflicting accounts of how her brother met his end. "It look like he a run mad… because he a talk all kind a different things," she said.
According to the woman, the captain has said he was tied by the other two men after he refused to cooperate with them in murdering her brother. He said he was then placed in the boat's cabin and was being abducted when coastguards, who spotted the boat and became suspicious, intercepted the vessel. They observed the bound man lying helplessly inside.
Nalo also related that the other two men who are in custody have been blaming each other as the person responsible for her brother's demise.
Meanwhile, Singh's family is organising a search party to comb the Mahaica-Berbice area to locate his body.
Around the Web