The late Margery Joy Kirkpatrick was laid to rest yesterday after a simple service at St. Saviour's Anglican Church.
A popular chronicler of Chinese history, writer and caterer, Kirkpatrick was awarded the Medal of Service for her charitable works which include her efforts to preserve Guyanese-Chinese culture through her writing and as a prominent member of The Chinese Association of Guyana.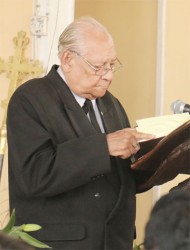 Addressing the large group of mourners which included Leader of the Opposition, David Granger and Mayor of Georgetown Hamilton Green, the officiating minister Thurston Riehl spoke of how Kirkpatrick practised giving and learned through giving to understand a most important Christian principle "For whosoever will save his life shall lose it: and whosoever will lose his life for my sake shall find it."
Tributes were delivered by her cousin, her brother and her two children while her widower Dougal Kirkpatrick did the first reading.
Her cousin Amanda Richards shared with the congregation her numerous accomplishments including her work as an author of books of rice flour recipes and Chinese history. Her reminiscences were interspersed with personal recollections of life with her cousin, such as Margery's wedding at which the bride was resplendent in white but the bridesmaids wore orange polyester. She spoke fondly of the gifted musician, a founding member of the Woodside Choir who will be remembered by all for her generosity. Margery, she said, would look after any child who crossed her doorstep no matter how troublesome other persons found them to be.
Her brother George Ting-A-Kee speaking on behalf of her siblings told of how her sense of responsibility made his growing years easier. His sister he shared extended care not just to the immediate family but to the extended family as well, "sissy never said no to someone in need, her compassion will continue to shine and live on."
Her daughter Melanie McTurk spoke of how her mom though shared with many always seemed to be enough to go around. She and her brother Iain Kirkpatrick shared their memories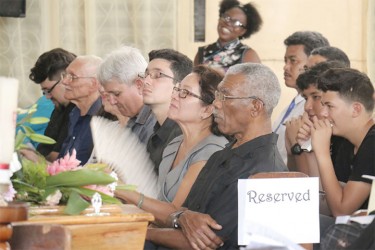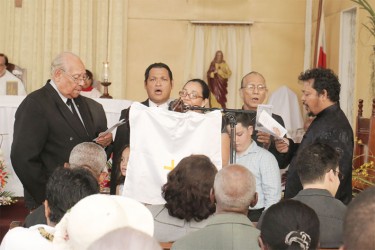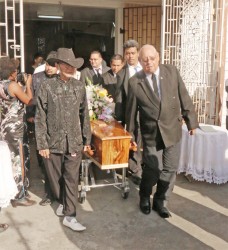 of a mother who was dedicated and creative. Finding it at times difficult to speak through his emotions Iain spoke of how his mother developed a board game to help him in Math and shaped a cardboard cut-out to help him improve his reading by letting him focus on one word at a time.
Their mother they said lived a life of "Joy, colour and love".
Around the Web