The three accused in the murder of elderly security guard Jagdat Ramcharran, who was found dead at a mandir at Williamsburg, Corentyne, Berbice, have been committed to stand trial in the Berbice High Court.
Kerwin Hintzen, 23, called 'Rattie,' of Rose Hall, Shivnarine Jainarine, called 'Sammy' or 'Samuel,' of Train Line Dam, Port Mourant, Corentyne, and Ryan Persaud, called 'KK,' 17, of Williamsburg were told on Monday that a prima facie case had been made out against them.
Magistrate Sherdel Isaacs-Marcus informed them of the decision at the Albion Magistrate's Court, where she presided over the preliminary inquiry into the murder charge.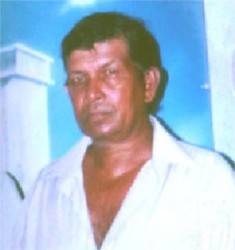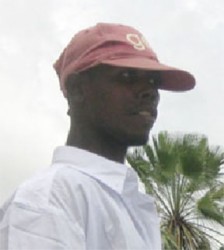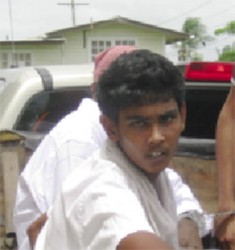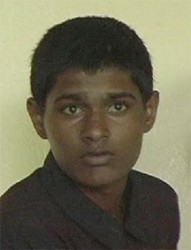 It is alleged that between January 6 and January 7, 2013, at Williamsburg, the trio murdered Ramcharran, 61, of Bloomfield Village, Corentyne.
Ramcharran had been found on the porch of the mandir at Block 6, Williamsburg, with his hands and feet bound and a cloth tied tightly around his neck around 3 am on January 7.
Ramcharran was found by a member of the temple, who had arrived to worship. According to the member, he saw the man tied up and motionless.
The entire building was ransacked and a bell, a pair of pure gold murti slippers and a tape recorder were found to be missing.
Meanwhile, Hintzen was also charged with having narcotics for trafficking while in prison and he was found guilty. The case against him was that on October 8, 2014, he had 78 grammes of cannabis sativa. He was found guilty of the charge last November and was sentenced to three years in jail by Magistrate Isaacs-Marcus. He was also fined $30,000; failure to pay the fine he would have to spend an additional six months in prison.
Around the Web