An East Canje, Berbice quartet was jointly charged with the 2014 murder of a 20-year-old man at the Reliance Magistrate's Court yesterday and subsequently remanded to prison.
Brothers Mahendra Samaroo, 30, called 'Labba' and Lakeram Samaroo, 26, called 'Kettle Boy,' who are cane harvesters and live at Betsy Ground; Ameer Khan called 'Buddo', a mason of Fort Ordnance and Jaipaul Datt, 34, called 'Vickram' also of Betsy Ground were charged with killing Vickram Sohan called 'Robbie' of Betsy Ground at New Forest. Sohan died on October 21, 2014. They appeared before Magistrate Sherdel Isaacs-Marcus yesterday and were not required to plead to the charge.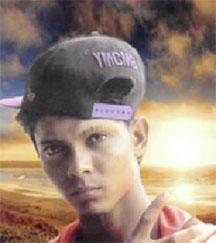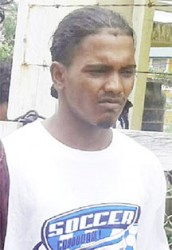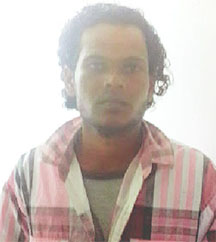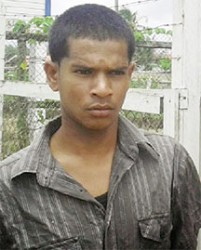 The allegation is that sometime on October 14, 2014, the quartet hit Sohan off his motorcycle in the vicinity of New Forest. Sohan was found in an unresponsive condition and rushed to the New Amsterdam Hospital. At the time, it was said that he had been involved in an accident. Owing to his severe condition he was transferred to the Georgetown Public Hospital on October 15.
His mother, Jaiwantie Singh, called 'Lay, Lay', who spoke to Stabroek News yesterday in the court compound said they had taken him to the Woodlands Hospital on October 16.
She explained that doctors had told her family that her son had been lashed in his head. The post-mortem examination gave the cause of death as massive head injuries, a fractured spine and bronchopneumonia.
But up to the day of his burial, the mother said, she had believed her son died as a result of an accident. Singh said however, that there were lingering questions as to how the motorcycle was not damaged, but her son was so seriously injured.
The grieving mother said they had not reported the incident to the police as they were afraid of Sohan being locked up if he had recovered as he was not a licensed rider.
It was only in recent months that an eyewitness who was in turmoil with his conscience came forward and told the deceased's mother how her son allegedly met his demise.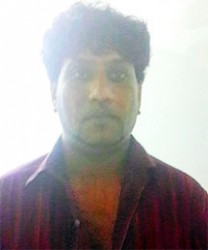 Attorney Ramesh Rajkumar, who represented the four accused, provided biographical information on them and asked Magistrate Isaacs-Marcus for a speedy preliminary inquiry.
Police Prosecutor Sergeant Phillip Sheriff' had no objections and the PI was set to begin yesterday afternoon.
Moments before the court proceedings began, family members of the accused flocked the court compound and as the men were being escorted into the court, they wailed loudly.
Datt's mother looked at him and said, "Pray my son go down on your knees and pray."
Six persons, civilians and lawmen, are expected to testify.
Around the Web