The parents of slain political activist, Courtney Crum- Ewing yesterday continued protests outside of the Attorney General's Chambers on Carmichael Street.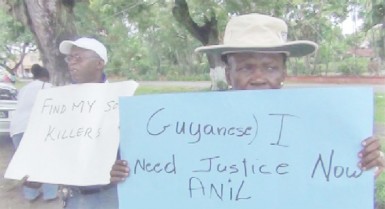 Donna and Eustace Harcourt say that they will not cease their protests until "justice" is received. They are seeking a speedy inquiry leading to arrests and due process against the persons responsible for their son's murder earlier this month.
Crum- Ewing's parents say they are not satisfied with the slothful nature of police investigations into the murder and hope that through their protests their plight is highlighted and they garner support from the public.
Around the Web