Former APNU MP Africo Selman has formally joined the incumbent PPP, appearing today at its first rally for the May 11th polls.
Selman, who quit the main opposition on the day before Parliament was dissolved, expressed her gratitude to the PPP leadership for being accepted into its family.
She said it is the party for all Guyanese, progress, inclusion "It is the party that you should all vote for come May 11th," Selman said.
She accused the combined opposition of a vendetta and in particular APNU's leadership of betrayal and destruction of the country.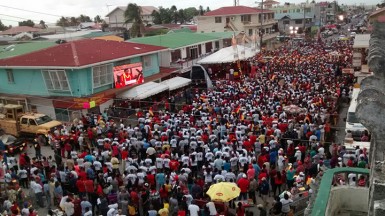 She said the main opposition had cast aside youth, education, women and Amerindian development through budget cuts effected in the National Assembly.
She also said she suffered emotional, verbal and psychological abuse within APNU and implied that she might have suffered physical abuse if she had stayed.
Around the Web